An Introduction to Ecology and Culture
In this free online course, learn about ecology and the impact our culture has on the environment.
Publisher:

NPTEL
This free online course is about finding the connections between ecology and human social, cultural and organizational processes. After the Industrial Revolution, the increase in the human population and the rise of technology and development were seen as threats to the natural environment. This fragility of the ecosystem as a result of a bigger demand for natural resources since the 18th century, is studied in this foundational ecology course.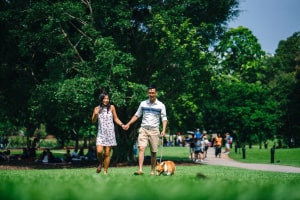 Duration

4-5 Hours

Accreditation

CPD
Description
This foundational course on ecology and culture introduces you to the impact human settlements have on the Earth's resources. The ecology of human societies is about finding the connections between ecological systems and human social, cultural and organizational processes. This is an introductory course in the field of Ecology and Human Societies and will shine a light on the demands modern society makes on the planet.
You will study the environmental movement that flourished in the 1960s and how a call was made to world governments to legislate laws in order to protect the environment. You will learn how, during the decades preceding the 1960s, major steps towards the protection of the environment were made, from laws that regulate pollution and the use of natural resources, to the creation of non-profit organizations such as Greenpeace and the Worldwatch Institute.
You will then learn about the field of cultural ecology, the study of human adaptations to social and physical environments. In addition, the cultural processes that enable a population to survive within a given or changing environment will be explained. You will also understand how human societies have created economic systems in response to their environments and how these changing systems have had an impact on the use of natural resources. If you interested in realizing how social and cultural processes impact the environment, then start this course today and deepen your understanding of the connections between ecology and culture.
Start Course Now