An Introduction to Customer Relationship in Management
In this free online course, learn how businesses can become profitable by managing their customers more effectively.
Business
Free Course
Have you heard of how businesses have improved their success rate by managing their customers strategically? When a company manages its customers appropriately, it will lead to massive benefits for the business and its customers. This introductory course on customer relationship in management will quickly show you how much the proper management of customers can help drive great ideas and innovation for a company to prosper organically.
Take this certificate on your own.
Start now and learn at your own pace.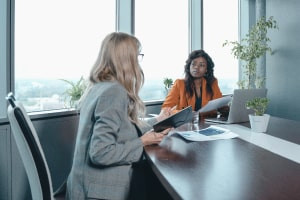 Description
Customer relationship management is a concept that many businesses have been utilising for decades to boost their businesses, but this approach has progressed further. This introductory course on customer relationship in management begins by instructing you on how customer relationship management has developed over the years and the primary drivers of its growth. Like every other concept, customer relationship management comes with its challenges. You will learn the trials of customer relationship management and the reasons why companies should adopt it, even with all the hardships. In addition, you will discover the benefits that customer relationship management seeks to provide to businesses in the long run. This course will also teach you about categorising your customers and serving them accordingly. Furthermore, you will be shown Payne's market frameworks of customer marketing and be introduced to customer relationship management elements. This course will demonstrate how you can improve the profitability of a company using the consumer-centric strategy. You will understand how the Best Buy company used the consumer-centric technique to increase their profitable customers.
Subsequently, you will be exposed to the theory of co-creation. Co-creation is a key concept used by big companies such as Google to help create innovative products. This course will briefly explain the origin and primary objectives of co-creation. If you have heard how companies receive ideas and feedback from their customers, thereby refining their products, that is co-creation at play. You will be exposed to how value co-creation between an organisation and its customers creates a good market value for the company. In addition, you will learn the principle guiding co-creation and the various types of customer co-creation. You will be shown how successful companies have applied the concept of co-creation to their various business endeavours. For example, the Nestle company transformed its call centres to insight market generators using co-creation. From these insights, they can generate better ways of serving their customers. Generally, you will learn how co-creation has been beneficial to many of the famous companies you may know.
One of the major reasons that famous companies such as Google and Nestle are so successful is that they have applied various customer relationship management concepts to how they deliver their products or services. They have understood that customers are a co-creator of value to a company, and they try to use various strategies to manage the customers properly. Suppose you aspire to be an expert in customer relationship management or have a vision of driving your business forward so that your competitors feel that they are falling behind. In that case, you should learn about customer relationship management. This course will give you a quick introduction to how customer relationship management helps every business flourish. You will also be presented with an actual case study of how a company applied the consumer-centric approach to making its business more profitable. Start this course today, take the first big step to develop your customer relationship management expertise, and help your business or other businesses grow.
Start Course Now