An Introduction to American Poetry
Explore the world of American poetry and its various features and influences in this free online course.
Publisher:

NPTEL
Discover the history of American poetry in the modern era. This free online course explains how the development of poetry in America reflected the growth of the colonies. In this course, you will learn about the influences that made American poetry what it is. You will study the different aspect of American poetry and its features. Identify the significant American poets, the details surrounding their poems, and what makes their poetry great.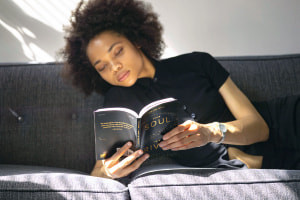 Duration

3-4 Hours

Accreditation

CPD
Description
What is American poetry and why is relevant today? Poetry in the modern era is known for breaking from the past and using elements of history or surrounding ideals and making it 'new'. Modern American poetry is written within the contemporary era and compares to modernism's refreshing mentality and philosophy. American poetry focuses on the brilliant poets who were highly influential during the modern era. In American poetry, this period is known as one of the most prosperous times in American poetry. With the help of movements such as imagism and the Harlem renaissance, American poetry became a voice on its own. This poetry was notably experimental. Structures changed and were used to create shapes in line with the poem. In parallel with the ideals of modernism, this era rejected tradition to become more diverse. To fully understand the mindsets and ultimately the poetry of these brilliant poets, you will need to understand the context these poets wrote.
This course begins by studying the historical setting which gave way to the modern American era. Here you will learn about the key characteristics that define American poetry in the sea of modernism. You will also be introduced to the different aspects and movements that happened within the context of American poetry itself. Next, you will explore modern American poets, such as Robert Frost. His poems are still widely appreciated, interpreted and enjoyed. You will also learn about Wallace Stevens, his history and take an in-depth look at his poetry. This section will determine the individual contexts that led these influential poets to write poetry and the lives they wrote about. Compare the different theories these poets have surrounding poetry and how this impacted how they wrote their poems.
Finally, you will learn about more American modern poets such as William Carlos Williams, AR Ammons, and Langston Hughes. This section focuses primarily on these three poets and their contexts. You will be guided through their poetry and interpret the hidden meanings within each of their poems. These poets will help lead you to experience modern American poetry. If you have any interest in learning about contemporary poetry or poetry in general, then this course is for you! Make connections between modernity and American poetry while developing your skills in analysing and making connections between different movements. You will be inspired to learn about American poetry and how it influenced other parts of American life. Enrol today and gain a well-rounded knowledge of American poetry in the modern era.
Start Course Now