An Introduction to American Poetry
Meet the poets who told the story of the United States in this free online poetry course that examines American verse.
Publisher:

NPTEL
Follow the development of American poetry in the modern era with this free online course that explains how such verse reflects the struggle of the new nation to define itself. We explore the influences that define the genre as we identify what makes these works uniquely American. This entails close study of famous poets like Robert Frost and William Carlos Williams as we place them in context and follow their words across the New World.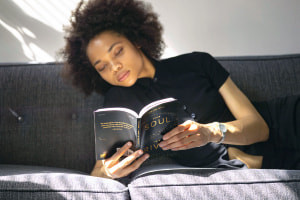 Duration

3-4 Hours

Accreditation

CPD
Description
Modern poetry often breaks from the past and mixes elements of traditional genres to make it 'new'. Most of the American poetry we cover draws on Modernism's refreshing mentality and philosophy and emerged during times of prosperity and expansion. Inspired by movements like Imagism and the Harlem Renaissance, American poetry acquired a notably experimental voice of its own. We examine the contexts in which these brilliant poets wrote in order to help you understand their mindsets and work.
This course begins with an overview of the historical setting that birthed American Modernism. We take you through the key characteristics that define the genre and its shifts and progressions. The course then introduces you to the great Robert Frost and Wallace Stevens. This section combines close reading of poems with study of the contexts and ideas that led these influential poets to write. We compare their different theories surrounding poetry and analyze how this affected their writing.
We then move on to American poets like William Carlos Williams, A.R. Ammons and Langston Hughes. This section focuses primarily on these three poets and their contexts and guides you through their poetry as we interpret the deeper meanings within their verses. This course suits anyone interested in poetry as it adds the American voice to the world's conversation. We help you make connections between modernity and American poetry while honing your skills in analyzing and making mental and artistic connections.
Start Course Now