The best way to utilize the services of amazon web service is by having a comprehensive knowledge of these services and how to manipulate them to meet your needs. This free online course will aid you in launching several EC2 instances and get familiar with other services of AWS. This course will teach you what is needed to keep your account and resources secured. Completing this course will enable you to understand certain concepts of AWS.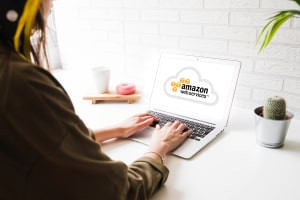 Duration

5-6 Hours

Accreditation

CPD
Description
Amazon Web Services: Basic is a free online course that has been specially prepared to take you through the history, AWS core services. Management services tools, migration services, database storage services and security services of the AWS. This course will make your learning process detailed yet easy to comprehend. Amazon web services (AWS) is the world's most comprehensive and broadly adopted cloud platforms. It provides cloud services from tens of data centres and multiple availability zones (AZs) spread across regions of the world. Each AZ contains multiple data centres. This course outlines AWS global infrastructures, the regions in which they are located as well as some of the customers of amazon web services. In this course, you will learn how to migrate data without having to move from platform to platform. You will also learn how to move your database from onsite to AWS and from one region to the other using the database migration services. This course covers the different support plans and various ways to access the support provided by amazon. If you want to learn how to turn your infrastructure into code, you will need to complete this course.

While creating and setting up an AWS account, it is important to understand the security services in AWS needed to keep your account safe. AWS provides many ways to keep your account secured. You will get familiar with these services during your study in this course. Did you know that it is possible to assign a role to a user from another AWS account and give access to your AWS account"? This course illustrates how to add users and assign roles in AWS. Monitoring your activities on identity access management (IAM) will be much easier to manage when you apply the best practices of the IAM covered in this course. Services in AWS, require that you provide credentials when you access them. This helps the services determine whether you have permissions to access the resources that are owned by that service. The AWS Management console requires that you enter your password. You can create access keys for your AWS account to access the AWS command line Interface (AWS CLI) or API. This course will teach you how to create access keys and delete access keys.

Furthermore, setting up your network in AWS can be very confusing, if not done correctly can cause your resources to be open to the public. Most of your resources are stored on a virtual private cloud, therefore you have to ensure it is set up correctly so that resources are secure and can communicate internally through the internet. This course illustrates the virtual private cloud (VPC) and how it works. You will learn about route53 (RTS) and its policies. If you complete this course, you will be able to set up your first virtual network with very little or no supervision. AWS has many types of EC2 instances, If you need high CPU power, lots of ram or storage, AWS has the right instance to meet your needs. In this course, you will learn how to launch several EC 2 instances. The learning contents in this course is crucial and will be of great interest to students, researchers and developers. Also, Business developers, or anyone with an interest in excellent working knowledge of AWS services. So, register for this course and start your next learning journey.
Start Course Now