Advanced Diploma in World Literature
Discover the context and relationships of world literature and delve into some of its key works in this free course.
Publisher:

NPTEL
How would you define 'world literature'? In this free course, you will understand the context for world literature and learn about its relationship with western European literature. Find out how to situate world literature in an academic context, and consider the emergence of a new paradigm for the study of literature and the inevitable link to globalization.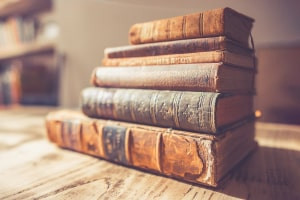 Duration

20-30 Hours

Accreditation

CPD
Description
The course starts with a glimpse of 'The Epic of Gilgamesh', a poem from ancient Mesopotamia, and why it is generally understood as the first true work of world literature. You will learn the historical contexts in which different literary works have been written and the various genres they represent, ranging from poetry, drama and short stories to novels and essays. You will also study exciting emergent genres which do not fit into any conventional category.
The material will focus on different periods in literary traditions, looking at works written originally in English as well as texts translated from other languages into English. They will be canonical in nature and include diacritical approaches with which the learner would be more familiar, with such as conventional literary traditions and more familiar literary periods. The course will then talk about texts from less familiar literary traditions and will include works without a literary tradition at all.
This free online course will teach you to be critically aware of the literary assumptions in different literary cultures. This critical awareness skill will help you guard against certain limitations such as translators' biases or the distance of a text in terms of time. You will also learn how to engage with a set of texts that introduce you to different cultures, from Asia to the Americas. Learning about these different traditions and epochs will help you achieve a good insight into a broader literary framework. This will help expand your mind and leave you with the necessary skills to assess other texts. This free online course will help you gain understanding of great works of world literature from a broad and interesting perspective.
Start Course Now