Advanced Diploma in VMware Ultimate Bootcamp vSphere 4.1
In this free online course, learn about advanced virtualization concepts & the installation of VMware vSphere 4.1
Publisher:

Workforce Academy Partnership
This free online analyzes advanced virtualization concepts and explore the VMware vSphere 4.1 product suite. To get you started on this advanced diploma course, we will introduce you to VMware Tools. We will highlight the knowledge required to efficiently use VMware, beginning with installing the product and moving on to real-world troubleshooting issues. Sign up now so we can get started!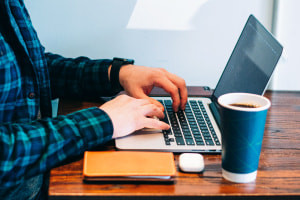 Duration

10-15 Hours

Accreditation

CPD
Description
This free online course will provide you with an overview to install, configure, and manage a vSphere environment. Have you ever wondered how you can automatically install the Windows Agent on all machines or how to fix error issues encountered when trying to log on to the VCM server? This course will show you. We will focus on the knowledge required to perform job-related and real-world tasks efficiently and effectively. We will introduce you to less commonly known facts and learnings about virtual machines. We will help you understand how the methodology of VMware is designed so that you can learn it, do it, and know it. We'll also address some of the challenges, needs, and requirements in the marketplace regarding different virtualization products, including all of your cloud products. We will also take you through matters like licensing and various components of the VMware vSphere suite of applications.
This course will provide you with practical information through easy-to-learn modules that will show you how to secure your vSphere machines. You will learn about the NFS Components and how to address and access control with NFS on Linux. We will demonstrate how to create two different interface NFS data storages and outline the purpose of Raw Device Mapping (RDM). You will learn to use RDM to store shared data directly on a Logical Unit Number (LUN) in your Storage Area Network (SAN). This course explains standard licensing, virtual standard installation and inventory within the virtual centre. It analyzes managing virtual servers, as well as how to plan the vCenter server deployment. We will outline the requirements for cloning Virtual Machines on a standalone ESX/ESXi and explain how you can troubleshoot the vCenter server. You will learn how to handle startup and shutdown situations on virtual machines by nailing the Start/Stop VMs during the off-hours feature, which starts or stops VMs on a schedule.
Troubleshooting efforts that start with a narrowly conceived idea of the source of a problem often get bogged down in a detailed analysis of one component. This frustrating process often happens while the actual source of the problem is elsewhere in the infrastructure. To quickly isolate the source of performance problems, adhering to a logical troubleshooting methodology is necessary. Doing so will help you avoid preconceptions about the source of the problems. This course will provide you with the ability to manage multiple VMware at the same time. It discusses how you can create one switch and propagate it throughout the entire infrastructure. We'll take you through the functions of the vNetwork Distributed Switches. The course material also discusses the potential backup strategies employed to utilize virtualization products such as VMware or vSphere. We'll also look at the software recommended to backup a virtual machine, how to recover a deleted virtual machine from a data store and third-party backup. We'll identify the main approaches to backing up virtual machines. If you're a system administrator, system engineer, or a member of support and technical staff responsible for troubleshooting, this is the course for you. Register now to begin your next learning journey.
Start Course Now