Advanced Diploma in Modern Application Development
Learn detailed knowledge for creating applications with this free Diploma Course in Modern Application Development.
Publisher:

NPTEL
In this free online course, you will learn key concepts and step by step methods to build an application from scratch in the 2020s. This online diploma course will teach you some important programming languages such as HTML, Java, and MySQL. This course also includes modern, need-to-know details of modern application development including database setup, cookies, encryption as well as protocols that will help you in application development.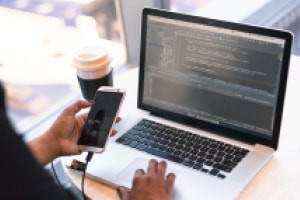 Duration

20-30 Hours

Accreditation

CPD
Description
This free modern application development course will give you the technical details and on-hand experience of creating modern apps in the 2020s. This course is ideal for those who are already a computer or web programmer and wants to enhance their skills or for newbies who want to learn how to build apps.
You will be introduced to the concept of App ideas and the difference between Modern and Traditional Applications. You will learn how to identify problems and provide the best solution. The course will continue with the command line approach, concepts of design consideration in the CL app and java programming. It will include the key ideas of protocols, layering, HTTP headers, and firefox web dev tools. You will understand how servlets work, details of Tomcat and idea of sessions as well as cookies and the Java version of templates. You will also look deeper into application logging, log libraries & logs used by servers. This free online course will help you learn the details of the MySQL database from the designer's perspective and how to design tables and records.
The course will help you learn about the importance of URL in web applications which includes bookmarking, caching, and back button. You will be introduced to navigating the app state problem and the post-redirect-get solution. It will explain the structure of cookies and the most important concepts of encryption that will help you to secure your application.
If you want to enhance your career in application development or just want to add a new skill in the field of programming then this course is ideal for you. Start this course today and you'll be on your way to becoming a professional application developer.
Start Course Now