Advanced Diploma in Geomorphology
Free online course on the concept of geomorphology, its application to earth sciences, and effects on day to day life
Publisher:

NPTEL
This free online advanced geomorphology course provides a comprehensive knowledge of the concept of geomorphology, its application on earth science, as well as its effects on day to day life. Learn about the different types of landforms formed by geomorphology, processes of landform development, as well as geomorphological processes and weathering. You will also learn about soil formation, mass wasting, and hillslope evolution in this course.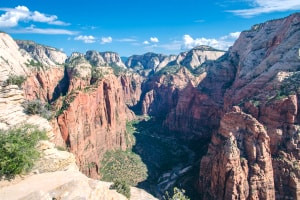 Duration

10-15 Hours

Accreditation

CPD
Description
This free online course on geomorphology will begin by introducing you to the concept, origin, and meaning of geomorphology. You will learn about the concept of time scale in a geomorphic system as well as the process of landform development. The course will then introduce you to the effect of energy flow in geomorphic systems and how landforms in a dry region are formed. Then, the course will teach you about the evolution of pediment in the geomorphological system.
This course will also introduce the concept of weathering as well as the different types of weathering. Here, you will learn about the difference between chemical and biological weathering, as well as how weathering affects the formation of landforms. You will also learn about the different classification of soil along and also mass wasting, as well as their contributions to coastal geomorphology. Then, the course will further teach you about arid zone geomorphology and the effects of wind on sand landforms.
Finally, this course will explain the concept of fluvial process and fluvial drainage analysis in fluvial geomorphology. This course is helpful for learning about the different types of fluvial drainage systems, as well as the role river systems play in fluvial geomorphology. The course can also help you learn about erosion stages and the best way to manage them. Begin this course to learn about the components of glacial geomorphology as well as seismic geomorphology.
Start Course Now