Advanced Diploma in Cloud Computing for Amazon Web Services
In this free online course, learn about the principles and services involved in Cloud Computing for Amazon Web Services.
Publisher:

Juan Galvan
Master the different services and systems that go beyond the theoretical knowledge of Cloud Computing for Amazon Web Services in this free online course. You will be able to implement all the essential components of Amazon Web Services and demonstrate these sought-after skills to potential employers and clients. Learn how to design cost-effective and efficient systems. Expand your Amazon Web Services knowledge and skills by studying this course.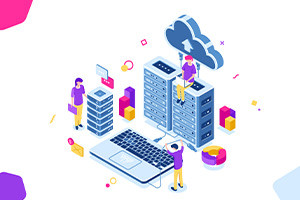 Duration

20-30 Hours

Accreditation

CPD
Description
Are you a student or working professional looking to master the process of designing flawless IT solutions on Amazon Web Services? This course will help you figure out how to use different AWS services through examples and hands-on tutorials. You will be introduced to the core concepts and principles of Identity and Access Management (AIM) in Amazon Web Services that you will use in an organizational setting or if you are looking to build your own applications. You will understand Amazon Elastic Compute Cloud (Amazon EC2) as an essential service in AWS since most of the newer services are built on EC2. Becoming an expert in this service will give you the necessary skills that you will need to create servers and other cloud computing tasks. You will realize the value of using a service like Amazon EC2 as it offers a scalable computing capacity in the Amazon Web Services Cloud.
Firstly, the course will introduce you to the Amazon Elastic Compute Cloud (Amazon EC2) instances and tags. You will learn how to connect to your Linux instance using Secure Shell (SSH) if you want to install software or set up an API. You will learn about the importance of checking the status of your instance before getting the public DNS name and user name to connect to your instance. What is the purpose of Instance user data? This course will clarify that the instance user data is used to perform common automated configuration tasks and run scripts after the instance starts. Finally, you will learn about security groups, which are essentially the first step of network security in Amazon Web Services (AWS). They are among the most important skills to learn and are used to troubleshoot network-related issues, including challenges that you might get while trying to access an instance.
Then, you will gain an insight into Amazon Machine Images (AMI). You will learn that Amazon Machine Images provides the information needed to launch an instance that needs to be specified when you launch an instance since there is no way of modifying it afterwards. You can launch multiple instances from a single API when you need a large number done with the same configuration. You will gain insight into the different Amazon EC2 storage options and configurations. You will obtain the strategies and principles associated with disaster recovery that you will use whenever you encounter a disaster in your company. Finally, you will study Amazon Simple Storage Service (Amazon S3), the AWS Command Line Interface (CLI), advanced Amazon databases and the Virtual Private Cloud. This course will interest students and IT professionals interested in Cloud Computing with Amazon Web Services. Why wait! Begin this course today and acquire these valuable skills.
Start Course Now