Adobe Animate for Beginners
Explore the twelve principles of animation using Adobe Animate tools and interface with this free online course.
Publisher:

Stay Curious Media Ltd
In this free online course, you will learn the basics of animation on one of the most popular animation software applications. You will examine the most important features of the Adobe Animate interface and tools and study the application's various layers, timelines and symbols. We will also give you a step-by-step rundown of the twelve principles of animation that every animator should know. This course is fun and engaging.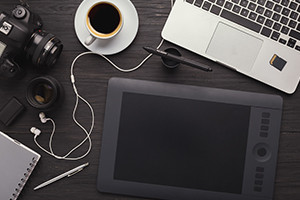 Duration

1.5-3 Hours

Accreditation

CPD
Description
Adobe Animate is a popular computer animation software application developed by Adobe Inc. Many developers use it to create and design animation clips or movies, web applications, games and so on. This course seeks to introduce you to the basics of this widely used application and the twelve principles of animation. We will first demonstrate the Adobe Animate interface and tools. Then you will learn how to create, select and edit images and drawings using essential tools like the brush tool, selection tool, lasso tool, eraser and many more. In addition, the program comes with 'layer' tools and a timeline that will help you organise your workspace. To not duplicate a drawing repeatedly, you will learn how to create a symbol in the Adobe Animate library for later use.
Next, you will review the twelve principles of animation that every creator must know. We begin with timing and spacing and use them in your projects to gain control of the mood of your object or character. Study how to ease in and out of your animation by adding more frames. We will investigate the principles of 'squash' and 'stretch' and compare the 'straight-ahead' action animation to its 'pose-to-pose' counterpart. The 'Arcs' principle explains how things in real life do not move in a straight line. Finally, we will illustrate the principle of anticipation along with clear examples.
When working with character animation, it is imperative to be familiar with the follow-through and overlapping action principle. We will review the secondary action principle and discover the significance of adding little gestures to your figure when portraying an idea. Most animators like to exaggerate actions and events in their animation with the principle of exaggeration. The principle of appeal looks at quality character designs and background. We will train you on how to use or draw a perfect image for the stage or scene. Each lesson in this course is taught using Adobe Animate and will tackle all aspects of animation. All you need for this course is a PC with Adobe Animate installed. By its end, you will be able to animate unforgettable characters. So do not delay and enrol today!
Start Course Now