Accounting for Inventory
Keeping an accurate account of your inventory is essential for any business or organization to be successful.
Publisher:

Saylor Academy
In accounting, 'inventory' applies to all the raw materials, goods in production and finished products that can be sold within a business or organization. Keeping up-to-date financial records of all inventory is very important - this free course shows you how to determine a valuation method, how to report correctly, how to keep control over inventory, and how to do proper costing for your business accounts.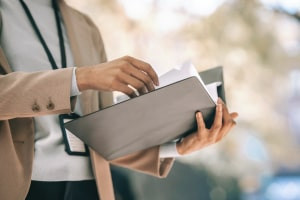 Duration

1.5-3 Hours

Accreditation

CPD
Description
Many businesses have to buy merchandise for their end-users (or customers) to conduct their daily activities. There are a number of ways to account for the purchasing and integration of merchandise within a business, and the decision on how a business will do so rests on a number of factors. This course introduces you to the inventory valuation concepts of FIFO ('first in, first out'), LIFO ('last in, first out'), and the 'weighted average' for determining the overall cost. Choosing an inventory valuation method is a major decision a merchandising business entity will have to make before the merchandise is purchased. It also dictates the valuation of the merchandise on hand.
In this course you will analyze the difference in reporting and financial presentation of information for service and merchandising operations, and compare recording inventories for two separate types of businesses. For many organizations, inventory represents a large portion of their assets, so it is important to be familiar with the different measurement and reporting techniques available to you and which are explained in this course. Other crucial topics covered are the nature of inventory itself, categories of goods, components of inventory cost, and the 'flow' of inventory.
The 'Controlling Inventory' module focuses on internal controls, perpetual versus periodic counting, conducting a physical inventory, and the impact of measurement error. The 'Valuing Inventory' module concentrates on the four inventory costing methods and the impact each has on your financial statements. We also walk through 'Assessing Inventory Management', which breaks down efficiency metrics and the impact of the inventory methodology you choose on your financial statement analysis. In accounting, every aspect of a business is connected so having a thorough understanding of how to maintain and analyze your inventory will help you grow your business or ensure the success of your organization.
Start Course Now