A Guide to Creating Stronger Melodies
Level-up your music compositions by learning about creating melodies and building tension with this free online course.
Publisher:

Pink Buddha Academy
This free online Guide to Creating Stronger Melodies course teaches you how melodies resonate deeply with the natural world. It delves into many lesser known aspects of music as it relates to nature and you will learn about the distinctive patterns in both trees and melodies, elements of rhythm, characteristics of smoke, types of muscle fibres, the concepts of consonance and dissonance and the differences between counterpoint and harmony.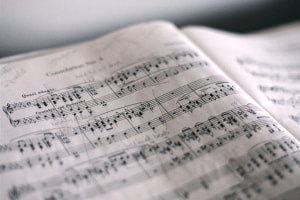 Duration

4-5 Hours

Accreditation

CPD
Description
A Guide to Creating Stronger Melodies is a free online music course that has been carefully crafted to teach you about different ways to pique your interest in music composition or improve your melody development skills. An analogy between the natural world and concepts of melodies will be examined in detail to give you a better understanding of this course. Some melodies have a long-lasting effect in our memories. You will be introduced to the relationship between rhythms and the human heartbeat and that the distinctive patterns on tree branches are similar to the pulmonary veins in our lungs. Prepare yourself to learn about the concepts and patterns of melodies. Just like legos are building toys, motifs are building blocks from which melodies are made. You will learn about the definition of motifs by famous composer, Arnold Schoenberg, as well as how motifs are combined together to create a phrase. Did you know that there are two elements of a motif? To give you better insights on these elements, you will learn about Beethoven's motif style.
Turbulence is the most defining characteristic of smoke. Similar to smoke, melodies have turbulence and laminar flow. You will acquire knowledge on how they work when developing motifs and phrases. Are you aware that there are high and low melodies? You will be able to discuss the concepts of melodic turbulence, along with the differences between these melody lines in a simple way once you have finished this section of this music composition course. Muscles play an important role in every movement and action we take and muscles and music employ the same way of working in terms of how it exists between tension and relaxation. Unlike a muscle which has one way of building tension, are you aware that there are several ways of building tensions in a melody line? You will learn about the differences and features of these elements and others such as dissonance, consonance and the differences between major and minor chords. With the previous content forming a solid base of understanding, you will delve further into more complex concepts such as harmonic dissonance, the relationship between chord progressions and dissonant notes and an all-important theme known as syncopation. The next two similarities you will gain a deep understanding about is how muscles and muscle fibres relate to melody composition including how to create mild and strong dissonant tones, and how ocean waves and their overlapping nature are similar to the concepts of counterpoint and harmony. 
If you have always had a penchant for music and want to learn some more music technicalities and theory to enhance your knowledge, appreciation and ability to apply this in composition, then this course is the perfect place to start. Whether you are studying music, in music production or composition, or simply a music enthusiast wanting to learn more about how music is systematically put together, then you should enrol for this comprehensive music theory course.
Start Course Now