500 Common Words in the English Language
Build your English vocabulary with 500 common words and improve your language skills in this free online course.
Publisher:

Ahmad Rabiee
500 Common Words in the English Language is a free course for beginners in English. You will learn five hundred vocabulary words that will give you a good foundation in your journey to becoming a fluent and confident communicator in English, whether in writing or speaking. The course is structured to introduce you to some common English words, stories, and exercises based on the words, to foster understanding and practice. Start learning today!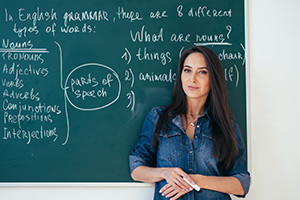 Duration

3-4 Hours

Accreditation

CPD
Description
The basis for good communication is expressing oneself clearly. Words represent thoughts and meaning, and the more words you know, the easier it will be to express yourself in writing or speech. This course will introduce you to five hundred vocabulary words common to native speakers of English. These are high-frequency words that commonly occur on various levels and in a wide range of subjects such as science, business, arts, etc. By taking this course, you will gain a good foundation for communicating well in the English language.
The course has twenty-five lessons each teaching twenty words. The lessons use pictures and words to help you recall words and their meanings easily. Each lesson is immediately followed by a story that uses the words learned to further deepen your understanding of the words and their application in the proper context. You will learn the grammatical form the word is most often used as and then in the exercises that follow, practice what you have learned. As you practice, you should notice improvements in your comprehension and speech.
You will be learning words such as: alive, bone, injustice, international, lawyer, mention, and policy. Some titles of the stories you will read are The Starfish, Princess Rose and the Creature, The Friendly Ghost, and many more. These are fictional stories and folklore that help you remember the meaning of the words as they are used in writing. A little booklet containing the list of words and the stories has been included in the resource section of the course to help you continue practising what you will learn. This course is for beginners in English, seeking to gain confidence in speaking fluently and writing well. Start this free course today!
Start Course Now