Introduction to Information Systems and Management
Learn the fundamentals of database management, information systems and management in this free online course.
Publisher:

NPTEL
Decision-making and data distribution are just two of the monumental tasks that information systems handle. Throughout this course, you will cover the peculiarities of information systems, databases, and data analysis. The applications of data mining, and analytics tools, along with their various examples will also be highlighted. You will gain the crucial skills of information systems management and database creation and maintenance.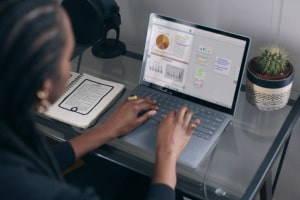 Duración

4-5 Horas

Accreditation

CPD
Description
Tons of data is being generated every day in almost every industry, whether it be educational, engineering, production or medicine. In order to process this data and retrieve valuable information, the need for a sophisticated information system becomes a necessity. In this course, through intelligent processes like data mining, you will get acquainted with the fundamentals of information systems, databases and data processing. In today's modern industries information is ever-expanding and changing, but how can we stay ahead of these changes? Emerging innovations in the areas of information technology and management are also introduced.
The various types of information technology will be explored and the key categories of Cloud Computing will be introduced. You'll learn how the shift to this environment poses risks to organizational and personal data, as well as the evolving Internet of Things, considering how everyday lives and professions are being affected by this technology. Furthermore, you will get acquainted with a database, its components, and functions. The data hierarchy will also be discussed, featuring different examples, as well as the issues associated with conventional data storage methods.
In the last sections, you will learn about data mining, its applications and its significance in today's businesses. This is a multidisciplinary course that applies to almost every industry on the planet. There are far too many predictions and prospects to succeed in this one course. This is a rich computing course that does not necessitate any programming experience and can be taken by anyone, whether you are just curious to know about the field or plan to develop in it professionally. Enrol now and take advantage of this versed course. Start this course today.
Inicio Curso Ahora