Fundamentals of Information Systems Management
Learn about the various information systems used in different functions of an organization in this free online course.
Publisher:

NPTEL
This free online course gives you an insight into various critical business functions and the information systems that underpin them. You will also discover the numerous business processes involved in each business function and the subsystems for the support of these processes. This multidisciplinary course will give you the skills to be able to choose and manage an appropriate information system for each function of your organization.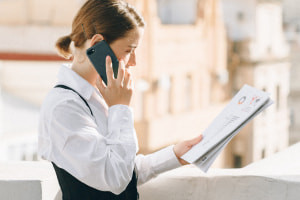 Duración

4-5 Horas

Accreditation

CPD
Description
Every day, tons of data are generated by every function of an organization. Without proper data handling and utilization, organizations can not proceed with their respective business processes. This data is converted into meaningful form and managed by information systems, thus making information systems crucial for the functioning of every firm. Information can be of little value to the organization if it is not relevant, not delivered to decision-makers in a timely fashion, or too complex to understand. Information systems today manage and integrate cross-functional data exchange to streamline information management and utilization. This course will give you an insight into the various business functions of an organization, its business processes, and the information systems used to support each function. Firstly, information systems for manufacturing management will be covered. You will discover the various associated business processes and the information subsystems involved in the management of manufacturing functions. Thereafter, you will learn how organizations deal with the planning, development, and maintenance of production facilities. You will then learn about the various strategies adopted by organizations in manufacturing. Thereafter, you will get acquainted with the production planning subsystem and discover how it maintains data on all production-related activities. Subsequently, you will learn about the capacity planning and production control subsystems. Then you will see how the computer-aided design system automates the creation and revision of product designs using computers and sophisticated graphics software. Thereafter, the use of virtual reality systems in providing support for manufacturing operations will be discussed.
Following manufacturing management, the materials management function, the business processes, and the supporting information systems and subsystems will be highlighted. You will then see how proper attention and tight control are applied to this function to ensure proper utilization of available resources by the use of information systems. Furthermore, you will see the dependence of firms on strategic information, tactical information, and operational support information to achieve their functional goals. A materials management subsystem known as the ordering subsystem will then be highlighted. Following materials management, you will then learn about quality management, associated business processes, and the supporting information systems. You will discover how quality information systems provide full support to the quality control managers in order to enable them to achieve their objectives in an efficient manner. The various perspectives of quality, along with an introduction to the role of quality management information system will then be covered. Thereafter, you will learn about the subsystems of the quality management information system, which include quality inspection at goods receipt, vendor evaluation, blocking invoices and vendors based on quality inspection, and QM standard reports. Afterwards, the basic features related to information systems for marketing, the associated business processes, and subsystems will be covered. Then, you will learn why it is imperative for any marketing manager to identify the target market in an accurate manner and how the three subsystems of marketing information systems are used to reach their goals.
Thereafter, you will learn about the features of information systems to support sales and distribution functions and the various associated subsystems. Then, you will see how the sales forecasting subsystem uses numerous techniques to obtain broad expert opinions. Other subsystems including sales force automation, sales order processing, and the analysis and reporting will then be discussed. Thereafter, you will learn about the features of the finance and accounting management information systems and the major business processes. You will then discover how managers use information from both internal and external sources to make critical financial decisions. Subsequently, you will gain an understanding of the general ledger accounting subsystem, accounts payable and accounts receivable, and the asset accounting subsystem. Then you will learn about the Human Resource Management(HRM) information systems and the associated business processes and subsystems for HRM function. Finally, you will learn how the human resource information system focuses on legal and compliance responsibilities, development of employees, management of talents, supports hiring as well as succession planning activities. This is a multidisciplinary course that extends to virtually every industry on the planet. There are far too many forecasts and prospects for success in this single path. This is a rich information systems course that does not need any programming experience and can be taken by anyone, whether you are simply curious about the subject or want to build a career in information systems. Enrol now and take advantage of this versed course.
Inicio Curso Ahora