Diploma in the Essentials of Professional Logo Design
Explore what makes a logo so important, what the requirements are and how to design them with this free online course.
Publisher:

YouAccel Training
One of the most important parts of a brand is its logo and this free online graphic design course will teach you the requirements and processes for designing your own logos. Along with the fundamentals of logo design, this Understanding the Essentials and of a Professional Logo course will give you techniques, guidelines and best practices for logo design, and top tips on how to convert your skills to adverts and then to sales.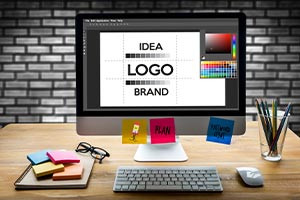 Duration

10-15 Hours

Accreditation

CPD
Description
A logo can simply be defined as a symbol or other small design adopted by an organization to identify its products, uniform, vehicles, etc. A logo will resonate with consumers and will become an integral part of a company's marketing identity. Logos can help businesses build trustful sales relationships with consumers, and they even serve as a psychological connection between a company and its customers. Creating a logo with graphics, fonts, and colours is an important task for a company because this visual symbol will become a recognizable part of a company's identity. This logo design course will teach you the inside secrets and techniques to designing and developing world-class logos, how the various software applications fit together into the logo design puzzle including step-by-step, hands-on processes for designing your own logos.
The intricacies applicable within the software programs such as grouping/ungrouping, locking/unlocking, stacking, and duplicating objects is covered as well as how to work with colors. The elements and principles of design are the fundamental aspects of any visual design. This graphic design certificate teaches you how to build colour schemes and palettes, resolutions and resizing within Adobe Photoshop, and many other different effects and ideas you can apply to your logo designs. Using layers, manually tracing pixels to create vector shapes and exporting your designs from Photoshop and Illustrator to other formats concludes this section of the course. 
The final module analyzes globally recognized logo designs and gives reasons why a logo must/should be recognized. There are a wide range of visuals that a business tends to create including the company's logo, business card, website design, mobile apps, and a host of other designs. But, the logo is the most important of all such designs, because a logo is everywhere as a core brand identity of your company. A well-designed, recognizable logo becomes an effective marketing tool to take a company's products and services to the people and targeted customers and whether you are already in graphic design and have been tasked with building a brand identity for your organization or are a freelancer wanting to create logos as an additional income stream, this graphic design training is perfect for you because it combines technical knowledge with practical application and will have you creating attractive logos and brand identities in no time.
Start Course Now