Ultimate Mind Confidence
This free online positive psychology course will help you increase your self-confidence and belief in your capabilities.
Publisher:

Dr. Elisaveta Pavlova
We all know people who radiate confidence and for whom everything seems to go smoothly in life. They are open to new experiences, easily create healthy relationships with people, have successful careers and seem more resistant to negativity. The good news is that it is not an innate human trait. Instead, self-confidence is something that can be learned and practised over time. This course teaches you how to become the best version of yourself.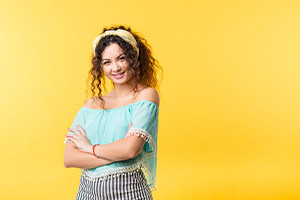 Duration

1.5-3 Hours

Accreditation

CPD
Description
'Self-confidence' refers to a person's sense of personal worth. Self-confidence encompasses a wide range of beliefs as limiting our views about our abilities might start to consume our minds, becoming a source of insecurity. Self-doubt can worsen with time as the negative emotions that come with insecurity cling to our conscience. This course aims to illustrate some great techniques we can use to improve these sentiments. It starts by explaining how low self-esteem can change how we view the world. You will discover that our self-worth and confidence are essential filters for how others treat us, our behaviour and the events of the world. Self-talk is the inner voice within all of us that may serve as our biggest cheerleader or may act like our worst critic. You will explore helpful tips for developing effective self-talk.
The following section relates to beliefs. Our beliefs result from a lifetime of learning, unlearning and experiences. First, you will discover that some are reliable, logical and helpful while others are not. Because we need to retain a semblance of stability and control over our reality, we hold beliefs from both classes. In addition, you will discover how to reassess your thoughts through a simple process of self-examination. We will explain the causes behind our stubborn connection to negative beliefs and how to transform a negative, limiting view into a positive, healthy, rational and enabling one.
Our values pull us towards accomplishing things we do in our life. Defining our values is a down-to-earth step toward achieving fulfilment. You will understand how to discover and prioritise your values. Learning to value yourself is not selfish but necessary and you will explore five ways you can learn to start appreciating yourself more and ensuring you are the most critical person in your life. Self-criticism is the way we evaluate ourselves and our actions. You will discover how constructive and unconstructive self-criticism influences us and our actions. Following that, the course explains the steps necessary to shut down your inner critics. So sign up for this course now and discover how to boost trust in your abilities, qualities and judgement to become more successful in your personal and professional life.
Start Course Now