The Seven Basic Quality Control (7 - QC) Tools
In this free 7 qc tools course learn about the 7 quality control tools like check-sheet, histogram, scatter diagram etc
Publisher:

S. M. Waqas Imam
This free online 7 quality control (QC) tools training course explains the seven basic quality tools used in statistics widely used in the management system of organizations for monitoring, measurement, analysis, and evaluation. You will learn how to use a check-sheet, histogram, scatter diagram, and Pareto analysis to study the current state of your organization and take actions to improve the quality of processes, plus more!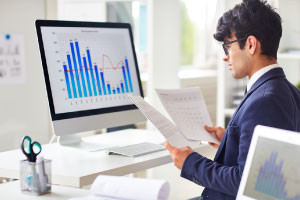 Duration

1.5-3 Hours

Accreditation

CPD
Description
In this free online course The Seven Basic Quality Control (7 - QC) Tools you will learn about the seven quality tools that provide the basic framework to record, report, document, monitor and analyze data. The processing of data through these tools creates valuable information for an organization. This information acts as a gateway for different actions that ultimately make a business competitive. The actions lead to different types of improvement, and any improvement through these actions can be re-validated using these quality tools. The fundamental tools you will learn about are check-sheet, histogram, scatter diagram, stratification, control chart, fishbone and Pareto analysis. Run charts and Flow charts are also discussed.
The course begins with an introduction to these quality tools. Then it discusses the Check-sheets tool along with its application areas and the steps required to prepare it. The second quality tool called the Histogram is highlighted with examples. The course then covers the Scatter Diagrams and Stratification quality tools. The fifth quality tool covered is the Control Chart, which is also known as the process-behaviour chart.  Next, the Fish-bone Diagrams quality tool is covered along with an illustrative example. The seventh quality tool called the Pareto Diagram is the final tool covered by the course. 
If you work in Quality or Continuous Improvement departments, considering working in quality control as a future career, or if you're a professional seeking to learn about the different quality tools, then this clear and simple course is for you. Understanding these core seven quality tools is of vital importance for all professionals working in any industry. So, start this free online course today and in just 3 hours you'll be acquainted with the seven quality tools.
Start Course Now