Retail Management: Customer Interactions
In this course on customer interactions in retail marketing, learn the best way to communicate with your customers.
Publisher:

Advance Learning
This customer interactions course will guide you through customer interactions in stores and retail outlets. From the ordinary interactions which come from selling products in a retail environment to the health and safety regulations and legal rights of the customer, this course will cover your responsibilities as a trader. Start this customer interactions course today to gain an in-depth understanding of customer relationships.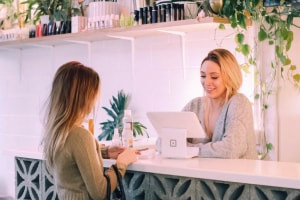 Duration

1.5-3 Hours

Accreditation

CPD
Description
This customer interactions training course will first introduce you to the concept of the retail environment, which is how you create a relationship with the customer. It will focus on maintaining a healthy relationship between the store and the customer so that the customer will be encouraged to return. This will include guidelines on how to layout the store, how to handle customer interactions, and how to deal with any communication problems that arise.
Next, you will be introduced to the health and safety regulations for retail stores, and how to apply the relevant health and safety measures to your own store. You will be shown the regulations and some specific food safety related regulations, as you must be extra careful with those. You will be guided through the correct staff training procedures for health and safety measures, and how to appoint staff members to different positions.
Finally, this course will describe the basic consumer rights which you must be aware of when managing or working in, a retail store. You will learn how to deal with a legal complaint from customer interactions, and the correct procedures that must be followed. You will learn about your customer interactions responsibilities as a trader, and about resources which can help you in the eventuality that you get into legal difficulties. So get started today to learn more about the essential customer interactions in your store.
Start Course Now