Pillars of Neuro-linguistic Programming
In this free online course, learn about the roles of the key pillars of neuro-linguistic programming in communication.
Publisher:

NPTEL
The four pillars of neuro-linguistic programming (NLP) are a critical part of learning how to effectively communicate well with yourself and others. Completing this free online course will give you the crucial skills required to relate better to other people and make your own goals more achievable. You will master sensory acuity, building rapport, outcome thinking and behaviourial flexibility.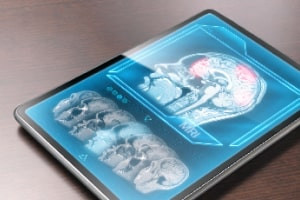 Duration

1.5-3 Hours

Accreditation

CPD
Description
First, you will be introduced to the four pillars of neuro-linguistic programming (NLP). You will analyze the importance of 'outcome thinking' and how this specific mindset can help remove negative thoughts so you can focus on your desired goals instead. You will then be shown the concept of 'sensory acuity' – or the ability to use your senses to make accurate observations about yourself or other people - and how it can help improve your communications.
Next, the course explains the importance of establishing rapport in initiating communication, and the techniques for maintaining a good rapport with people. The course also teaches you about how behavioural flexibility assists you in creating successful communication. You will gain insight into why those with high behavioural flexibility have more influence than those who have less or low behavioural flexibility.
As a private individual or a professional, it is important to have good communication skills as they help to foster long-lasting relationships. The four pillars of neuro-linguistic programming are critical to building strong communication skills and, when they are instilled in your mind, you will start experiencing positive changes in your life. If you want to understand the key components needed to effectively communicate and influence people, register now and complete this fascinating course today.
Start Course Now