Learn How to Master Facebook Ads for Beginners and Experts
Learn how effective Facebook Ad campaigns can change the course of your business in this free online course.
Publisher:

Juan Galvan
Having a business is a great accomplishment for many people, and they strive to be competitive. There is an ever-growing list of competitors, and business owners and managers have to brainstorm new ideas daily to remain relevant and obtain new customers. This free online Facebook Marketing course will teach you all about Facebook Ads which is not only a great way to attract new customers, but it also enables more traffic to your website.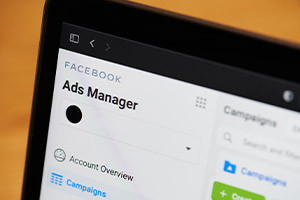 Duration

5-6 Hours

Accreditation

CPD
Description
This introductory Facebook marketing certification highlights the many advantages of advertising with Facebook and its beginner-friendly structure contains as much information as possible to ensure that you have an in-depth understanding of how Facebook Ads work. Facebook is a popular social media network that has billions of users. The users on Facebook are very diverse, and as such, it is the perfect place to place an ad. You will learn what Facebook advertising is, the different types of campaign objectives and the formula for creating effective Facebook Ads. Facebook Ads can reach a broad audience, and more importantly, most options to manage your ad campaign are already available in the Ad Manager, making it very user friendly.
In this Facebook Ads course, you will learn how e-commerce and dropshipping works using the Facebook website. Facebook is well-known, manageable to use, and already has the associations people are soliciting. Facebook Ads surface in various places, and it varies according to the type of device an individual is using and Facebook will direct a few questions to you to help formulate the ideal audience for your ad. This facility will ensure that it is served/targeted at the intended customer and not open to the "masses". Social media is now a monolithic method of contact for people and businesses. Likewise, advertisers need to know that they could see a beneficial interest in investment through social platforms like Facebook advertising and given that  Facebook is a leader in the world of social media, exposure is guaranteed by advertising with them.
A business can never be too profitable and industries are unpredictable. One day a company can be at the top, and the next day it is in debt. Enterprises have to always ensure that they precede the competitors and are ahead of the market. Customers are unpredictable, so it is wise for a business to create a relationship with their customers that sparks some loyalty. Many advertising methods are available, but social media platforms are becoming more popular than radio, television, and billboards combined. Facebook Ads can make a success of your business overnight and if you want more traffic to your website and are considering using social media for advertising, then this free online Facebook digital marketing certificate will teach you how Facebook Ads and all the tools you need in order to master the platform and turn social media users into customers.
Start Course Now