Introduction to Digital Photography
Learn how to take the perfect shot with your digital camera or phone in this free online photography course.
Publisher:

Advance Learning
This course introduces you to the most important functions and techniques used to create digital photographs with your digital camera. Many people have digital cameras, but few know how to use them properly. This course teaches you how to operate the basic and advanced features of your digital camera to take the right shot for every occasion. Photography has become a key form of expression in the Digital Age, so sign up to polish your skills.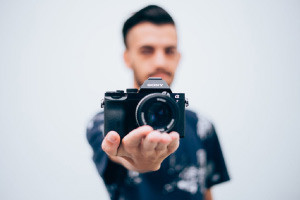 Duration

Hours

Accreditation

CPD
Description
This course covers everything you need to know to unlock your camera's full potential. We go over the basic features of digital cameras until you understand what all those buttons actually do. We compare 'full frame' and 'crop sensors' cameras and show you how digital photos are processed into file formats such as '.RAW' and 'jpeg'. We then identify the key parts of a digital single-lens reflex camera (DSLR) and explain how to customize its settings to suit your needs.
The course guides you through different photographic styles and techniques, including landscape, street and wildlife photography to help you choose a style that interests you while you develop your own. We explore the works of key photographers and the history of the artform to enable you to sharpen your instincts and take your skills to the next level. We lay out the 'Rule of Thirds' and examine the essential equipment needed for a photoshoot before explaining the differences between various types of image files.
Photography can be inspiring and lets you capture memorable moments forever. It can also drive messaging and enable you to build your personal brand. But just as importantly, taking a cool photo is both great fun and less complicated than you might think - as this course can show you in just three hours. You can use these skills for the rest of your life, for fun among friends and family or to start your career as a professional photographer. Sign up to move beyond the 'automatic' setting on your camera and learn how to use your phone to record life as it unfolds around you.
Start Course Now