Communication Skills - Persuasion and Motivation
Enhance your communication skills by learning the theories behind persuasion and motivation with this course.
Publisher:

NPTEL
This free online communication skills course focuses on persuasion and motivation. It will introduce you to the art of persuasion and teach you motivation techniques useful in any situation. Persuasion impacts our daily lives and differs from manipulation. With this course, you will learn their differences as well as look into brainwashing and Stockholm syndrome. You will also study different motivation theories, and more!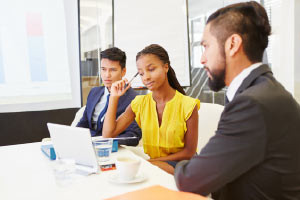 Duration

1.5-3 Hours

Accreditation

CPD
Description
This course begins by discussing the role of communication and its relationship with the art of persuasion. You will study the five-factor model for examining human personality as well as learn different negotiation techniques effective for reaching mutually satisfactory agreements between parties. You will look into what makes persuasion different from manipulation as well as study the factors that influence attitudes and messages. In addition, you will study the use of fear appeal and the process of negotiation.

You will then look into the relationship between motivation and achieving goals. Motivation relates to the force, stimulus, or influence that guides people to do the things they do. It is the call for action or behavior, moving the self to obtain pleasure and avoid pain. With this course, you will learn the theories surrounding motivation and the ways to help increase an individual's motivation. In addition, you will also look into the relationship between leadership and motivation as well as how a person can be a good leader.

Improving your persuasion and motivation skills can do you a lot of good. Upon the completion of this course, you will learn motivation techniques that will give your behavior its much-needed energy and direction which is useful not just in your personal life but more importantly for your career. You will also learn motivation theories applicable to any leadership role. Check out this course and start developing your communication and motivation skills now!
Start Course Now