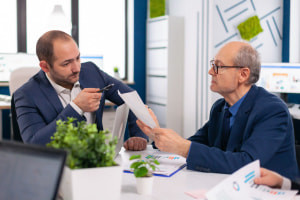 Gestión de instalaciones
-
Learners already enrolled
This Free Online Course Includes:
Hours of Learning
CPD Accreditation
Final Assessment
Start Course Now
COURSE PUBLISHER
Published by
-
Gestión de instalaciones
Dominar las habilidades clave necesarias para emprender una carrera exitosa como gerente de instalaciones en este curso gratuito en línea.
Este curso online es una excelente opción para personas interesadas en el ámbito de...
Este curso online es una excelente opción para personas interesadas en el ámbito de la gestión de instalaciones. Este curso será útil si usted es un profesional de gestión de instalaciones existente o busca explorar esto como una opción de carrera. Nuestros diez temas sugerentes e interactivos darán a conocer todas las habilidades, conocimientos e información necesarios para poner en marcha su aprendizaje y convertirse en un gestor de instalaciones eficaz y altamente cualificado.
Read More
In This Free Course, You Will Learn How To
View All Learning Outcomes
View Less
Complete This CPD Accredited Course & Get Your
Certificate

!
Certify Your Skills

A CPD accredited Alison Diploma/Certificate certifies the skills you've learned

Stand Out From The Crowd

Add your Alison Certification to your resumé and stay ahead of the competition

Advance in Your Career

Share your Alison Certification with potential employers to show off your skills and capabilities
Learner Reviews & Feedback For Gestión de instalaciones
View More Reviews
Back to course information
Learners Who Took This Course Also Enrolled In
Frequently Asked Questions
How do I get into facility management?
What skills are needed to succeed in facilities management?
What's the best course for facilities management?