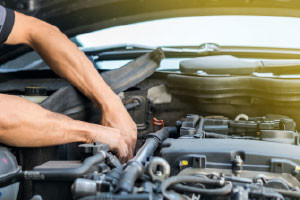 Fundamentos del motor diesel
-
Learners already enrolled
This Free Online Course Includes:
Hours of Learning
CPD Accreditation
Final Assessment
Start Course Now
COURSE PUBLISHER
Published by
-
Fundamentos del motor diesel
Conozca los componentes, la combustión interna y el funcionamiento interno de un motor diesel con este curso gratuito en línea.
Este curso gratuito de motores diesel en línea enseña sobre los componentes del mot...
Este curso gratuito de motores diesel en línea enseña sobre los componentes del motor diesel, son los sistemas, es la terminología, y los motores diesel ciclos básicos. Si usted es un ingeniero automotriz o ingeniero de automóviles, entonces el aprendizaje y el dominio del funcionamiento interno de los motores diesel es de gran importancia-cada gran, moderno motor de cámara de combustión interna es de hecho un motor diesel. ¡También tendrás acceso a modelos 3D interactivos para maximizar tu aprendizaje!
Read More
In This Free Course, You Will Learn How To
View All Learning Outcomes
View Less
Complete This CPD Accredited Course & Get Your
Certificate

!
Certify Your Skills

A CPD accredited Alison Diploma/Certificate certifies the skills you've learned

Stand Out From The Crowd

Add your Alison Certification to your resumé and stay ahead of the competition

Advance in Your Career

Share your Alison Certification with potential employers to show off your skills and capabilities
Learner Reviews & Feedback For Fundamentos del motor diesel
View More Reviews
Back to course information
About Your Alison Course Publisher
- Alison Stats
- Alison Stats
- Learners
- Courses
- Learners Have Benefited From Their Courses
Read More
More Free Online Courses by This Publisher
Learners Who Took This Course Also Enrolled In
Frequently Asked Questions
What is the best course to learn about diesel engines?
How long will it take to complete Diesel Engine Basics?
What knowledge and skills will I come out with after completing the Diesel Engine Basics course?
What are the essential components of a diesel engine?