English Course - Information in the Present (Elementary level)
Learn how to use English words, phrases, and sentences in the Present tense, with this free English grammar course.
Publisher:

Advance Learning
This free online Elementary level English Course teaches about Information in the Present. You will study English collocations and their proper usage, common English verb-noun phrases, the use of verbs such as 'do' and 'like' in positive and negative English sentences, and the different functions of the English Present tense. You will also complete test questions, listen to native speakers, and practice asking questions.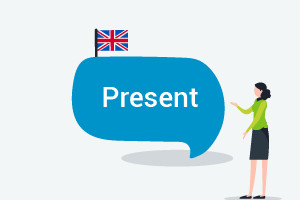 Duración

1.5-3 Horas

Accreditation

CPD
Description
What is a collocation? Collocations are words that go together to make phrases, specifically verb-noun phrases such as 'read books' and 'wear shoes'. In this free English grammar course, you will learn how to use the auxiliary verbs 'Do' and Don't' correctly, as well as how to use the Present simple to talk about things that are always true, routines, and habits. You will then learn how to use the conjunctions 'and', 'but' and 'or' in English sentences.

Next, you will learn the rules for using the suffixes 's', 'es', and 'ies' and study the correct usage of the English auxiliary verb 'have'. You will learn how to tell the time correctly in English as well as write them in the correct form. This course will also teach you the correct prepositions to use for telling the day, the part of the day, and the hour in English. You will also learn how to express that you like and don't like different things.

By the end of this free online English course, elementary level English learners will be able to use the correct form of the present simple tense, talk about the things you own, and speak about your likes and dislikes. This will be really helpful for getting your English conversations going. The interactive learning content and audio recordings by native speakers - which you can access anytime, anywhere - will further develop your reading and listening skills. So why wait? Improve your English, today!
Inicio Curso Ahora