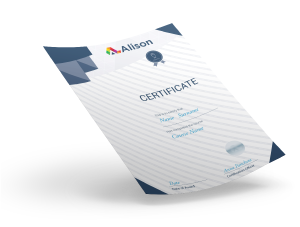 Cómo convertirse en un Graduado de Alison
Todos los cursos de Alison son gratuitos de estudiar. Para convertirse en un Graduado de Alison tienes que completar exitosamente el curso elegido o la Ruta de Aprendizaje,alcanzando no menos del 80% en todas las evaluaciones Todos los cursos Alison son libres de estudiar.
Comprando un Certificado de Alison
"Tu Certificado de Alison es un reconocimiento formal de tu aprendizaje. Una vez te hayas convertido en un Graduado de Alison, puedes elegir comprar tu Certificado oficialmente sellado y con marca de seguridad. "
Tener un documento oficial de Alison is una gran manera de celebrar y compartir tu éxito. Es:
ideal para compartir en tu Cvs,Aplicaciones de empleo y portafolios
Muestra toda tu habilidad para aprender y alcanzar grandes resultados
Si decide no adquirir el certificado todavía puede demostrar su conclusión luego de compartir su registro de alumno, que es accesible directamente desde el

Did you know you can add your Alison cert to your LinkedIn profile?
Let employers know you have completed an Alison course. More than 3,000 employers checked out Alison courses and modules studied on LinkedIn over the last year.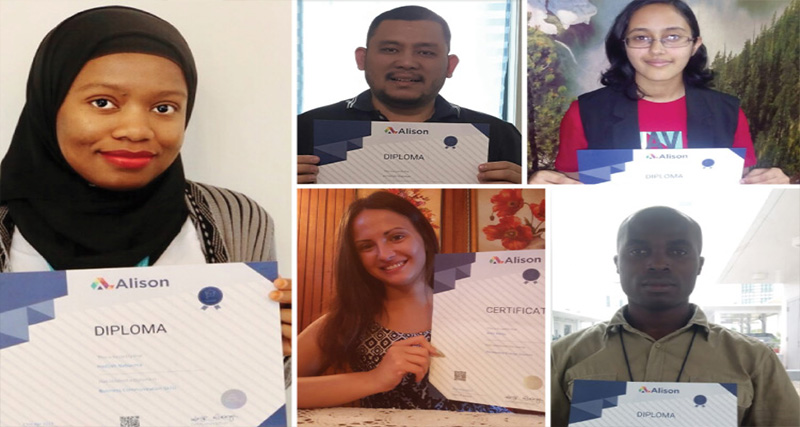 Sé un poder para el bien
Cuando compras un Certificado oficial de Alison,puedes estar orgulloso de saber que estás apoyando nuestra misión al proveer educación de calidad alrededor del mundo de manera gratuita.