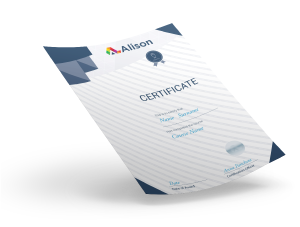 Come diventare un Diplomato Alison
"Tutti i corsi di studio di Alison sono gratuiti. Per diventare un Diplomato Alison devi completare con successo il corso o il Percorso Didattico scelto, ",raggiungendo un punteggio non inferiore all'80% nei test di verifica. All Alison courses are free to study.
Acquistare un Certificato Alison
Il Certificato Alison è il riconoscimento ufficiale del tuo percorso di studi. Una volta diventato un Diplomato Alison puoi decidere di acquistare il tuo certificato con il logo ufficiale e il marchio di sicurezza.
"Avere un certificato ufficiale di Alison è un buon modo per celebrare e condividere il tuo successo. E' ideale da includere nei tuoi CV,",nelle domande di assunzione e nel tuo portfolio. Mostra a tutti la tua abilità nell'apprendere e nel raggiungere risultati alti.
If you decide not to purchase your certificate you can still demonstrate your course completion by sharing your Learner Record, which is accessible directly from your

Did you know you can add your Alison cert to your LinkedIn profile?
Let employers know you have completed an Alison course. More than 3,000 employers checked out Alison courses and modules studied on LinkedIn over the last year.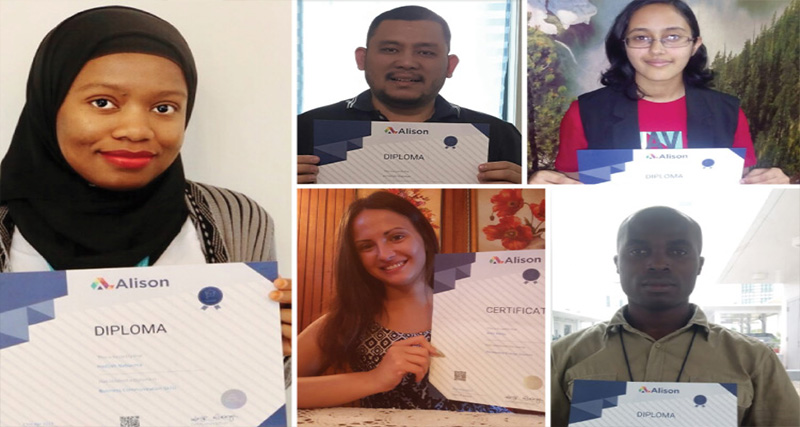 Fai una buona azione
"Acquistando un Certificato Alison ufficale, ",puoi essere orgoglioso di sapere che stai supportando la nostra missione di fornire a tutti un'educazione gratuita di qualità.