Methodologies of Child Psychology
Learn about the various stages of a child's development and how to influence their behaviour in this free online course.
Publisher:

İlbey UÇAR
This free online course will be giving you an in-depth guide on a child's emotional, physical, and mental development. The various studies and theories presented by psychologists over the years on child psychology will be discussed. A child's genetic makeup, family structure, and the outside environment will all be analyzed in detail. Each aspect of a child's life and developmental stage will be explained to make these concepts crystal clear.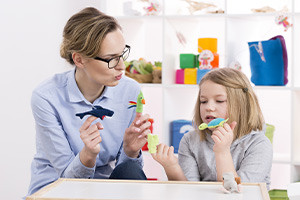 Duração

4-5 Horas

Accreditation

CPD
Description
Have you wondered why certain children behave differently than other children of their age? Or why do children of a particular background and culture have similar personality traits? If you do and you are looking for the answer to these questions then you have come just to the right place. This online course on child psychology and the methodologies involved in examining the behavior of children will be answering these questions for you. This particular branch of psychology focuses on the mind and behavior of children from prenatal development through adolescence. The course starts off with a bit of background information and the evolution of this particular subject. Child psychology is unique and complex. Psychologists have tried to understand the major influences on a child not just from a biological standpoint but also the external environment. In this regard, an analysis of the major contexts in a child's development will be carried out. The development of cognitive skills and the various theories presented by psychologists with reference to cognitive development will be discussed. The understanding of how a child thinks and learns is key to improving their prospects for education. The connection between cognitive development and its application in education development will also be discussed.
Children's health is influenced by a multitude of factors, reflecting complex processes. These influences will be analyzed on the basis of biological, physical, and environmental contexts during your study. The genetic makeup of a child and its major influence on a child's growth will be analyzed in detail. The effect of genes and how a child interacts and socializes is of crucial importance. The growing literature on a child's behavior during critical stages of development before birth will also be examined. The child's emotions and attitudes early on in their life are a crucial aspect of their mindset. The external influences on a child's emotions and beliefs will be critically analyzed. Is your child prone to allergies or more physical injures than other children? These critical questions will be answered in this course as you move along. The physical environment and the various exposures to a child's health are discussed. Humans being social creatures, the importance of a child's interaction with family and that outside is paramount. The child's family, stability at home, relationship with parents are all major influences on a child's behavior. These factors will be discussed in detail during the course. Moving away from the family, the child's neighborhood, school environment, teachers, and peer pressure will be critically examined. The role of electronic media on a child's psychology will also be discussed.
With the world becoming more and more global, the effect of culture is becoming important for children and their behavior. Children are often faced with discrimination which can have a profound impact on their upbringing. The impact of culture and high quality center-based education services is what the learner will be discussing. Moving on, the impact of gender, development of gender-based roles, and gender inequality is examined. The development of language skills and ability to communicate is vital to child psychology, particularly in the early years. The role of parents and teachers in developing sound communication skills and later on, the development of a stable personality of a child are discussed. Children with personality or learning disorders and how they can be helped to overcome those challenges are examined in detail. A crucial topic that is usually challenging to deal with is the understanding of a child's sexual development. The evolution of a toddler into a grown adolescent and the impact of the environment in shaping the child's sexual identity is much debated topic of discussion today. The course will be addressing this topic in-depth for clear understanding. The evolution of child psychology over the years has turned it into an extremely important subject. The development of a child and how a family and the environment can influence it can have long-lasting consequences. So don't delay and start your journey towards understanding this crucial subject with this free online course on Alison.com today!
Iniciar Curso Agora