Introduction to Tableau Desktop
This free online course will teach you to explore and analyse data for meaningful visualisation and decision-making.
Publisher:

SimonSezIT
You will acquire the in-demand data analytics skills in this free online course. Tableau Desktop is a data visualisation software that helps you explore and understand data. You will learn to sort and filter data, use multiple data sources in addition to adding and selecting the chart types. This is a useful course for those working with data and looking for management or decision-making positions in modern data-driven organisations.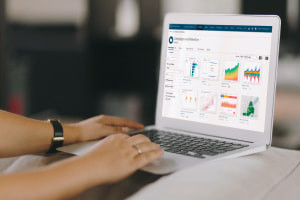 Duração

1.5-3 Horas

Accreditation

CPD
Description
Imagine if you have to go through a report of seventy-five pages with five tables and many long paragraphs of text. Compare this with another report which has fifty-five tables and charts with colourful legends, labels, and fewer, shorter paragraphs of text. The second report will have a much better appeal for most of us because it will be easier and faster to read and understand due to the visuals. Tableau Desktop is a modern data visualisation platform. Its users can discover new business perspectives and create views with a significant impact. In this online course, you will learn the basics of Tableau Desktop. What is it used for? Can you use it for free? You will begin by understanding its scope, interface, and major functions. Important terminologies have been defined and explained clearly in the videos so that you gain familiarity and comfort with using this platform.
The first module of this course continues with explaining the type of data structures that can be used with Tableau. How do you organise data in Tableau? What type of data sources Tableau can connect? You will learn how to rename fields and change data types in addition to sorting and filtering connection types. Tableau Desktop enables you to connect to multiple data sources like MS Excel, CSV files, Google analytics to name a few. You can learn to create workbooks and dashboards to publish on a server or online. Next, you will explore the Tableau workspace. What are its properties and how do you add a chart? You will learn how to bring data to life by understanding the basics of creating a new view on Tableau. There are four ways to create a view and different data types create a different chart. You will be familiarised with all these concepts and facts as you progress through the course.
Finally, you will learn about the importance of selecting the right type of chart to create visuals. If you have questions like, how do I choose the right chart for my data, or the right data visualisation, then the final module of this course will provide you with the answers. You will get an in-depth insight into the Tableau chart types– what are their features, what type of questions can each chart type answer, and so on. You will learn to build a chart from scratch and this will complete your basic training for working on a data visualisation platform. Tableau Desktop is one of the essential skills for those looking to work in the field of data analytics. This is a growing and in-demand field as more and more businesses are relying on big data for business decisions. Enrol now to take advantage of this free course and learn an essential skill in your own time.
Iniciar Curso Agora