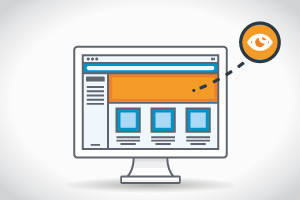 Introdução à Publicidade
-
Learners already enrolled
This Free Online Course Includes:
Hours of Learning
CPD Accreditation
Final Assessment
Start Course Now
COURSE PUBLISHER
Published by
-
Introdução à Publicidade
Saiba como fazer com que sua empresa seja reconhecida em nenhum momento, com este curso gratuito online Introdução ao Advertising.
Este curso gratuito de marketing online irá ensiná-lo sobre o processo de publicida...
Este curso gratuito de marketing online irá ensiná-lo sobre o processo de publicidade, e mostrar como funcionam as agências de anúncios. Neste curso você vai estudar os principais tipos de propagandas e aprender a avaliar a eficácia de um anúncio. Um anúncio bem elaborado empolga, cativou, e motiva seu público. O que quer que você esteja animado para anunciar, leve este curso online gratuito hoje e leve suas habilidades publicitárias para o próximo nível.
Read More
In This Free Course, You Will Learn How To
View All Learning Outcomes
View Less
Complete This CPD Accredited Course & Get Your
Certificate

!
Certify Your Skills

A CPD accredited Alison Diploma/Certificate certifies the skills you've learned

Stand Out From The Crowd

Add your Alison Certification to your resumé and stay ahead of the competition

Advance in Your Career

Share your Alison Certification with potential employers to show off your skills and capabilities
Learner Reviews & Feedback For Introdução à Publicidade
View More Reviews
Back to course information
About Your Alison Course Publisher
- Alison Stats
- Alison Stats
- Learners
- Courses
- Learners Have Benefited From Their Courses
Read More
More Free Online Courses by This Publisher
Learners Who Took This Course Also Enrolled In
Frequently Asked Questions
What are the best free online advertising courses?
How much does an online advertising course cost?