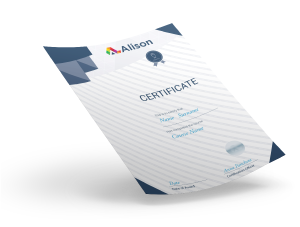 Comment être diplômé d'Alison
"Tous les cours sur Alison sont gratuits. Pour être diplômé d'Alison, vous devez compléter avec succès le cours ou le parcours d'apprentissage choisi ",en n'obtenant pas moins de 80% à tous les examens. Tous les cours Alison sont libres d'étudier.
Acheter un Certificat Alison
"Votre certificat Alison reconnaît officiellement votre apprentissage. Après avoir été diplômé d'Alison, vous pouvez choisir d'acheter votre certificat officiel et sûr."
"Avoir un document officiel Alison est un bon moyen de célébrer et de partager votre réussite. C'est :
idéal pour l'inclure dans votre CV, ",vos candidatures ou votre portfolio
Montrez au monde que vous êtes capable d'apprendre et d'obtenir de bons résultats
Si vous décidez de ne pas acheter votre certificat, vous pouvez encore démontrer votre achèvement cours en partageant votre enregistrement Learner, qui est accessible directement à partir de votre

Did you know you can add your Alison cert to your LinkedIn profile?
Let employers know you have completed an Alison course. More than 3,000 employers checked out Alison courses and modules studied on LinkedIn over the last year.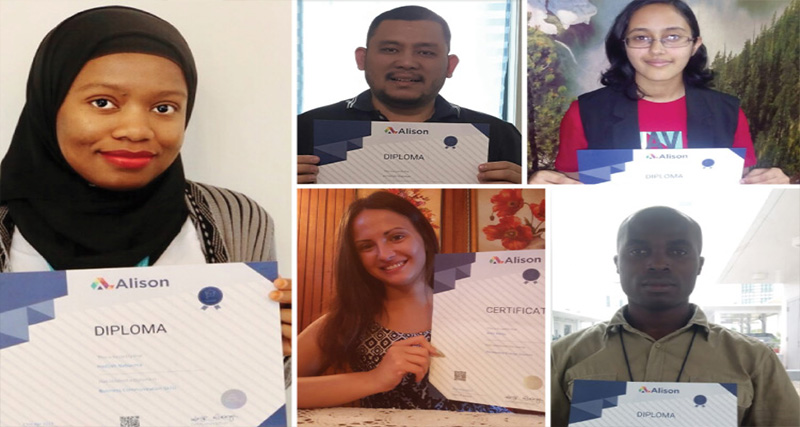 Agissez pour le bien
"En achetant un certificat officiel Alison, ","vous pouvez être fier de soutenir notre mission visant à fournir un enseignement de qualité à travers le monde, et ça gratuitement."