Understanding Zen: Personal Development and Zen Teachings
Learn how to unlock the powerful secrets of Zen and transform your life with this free online course.
Publisher:

Advanced Ideas
This free online personal development course focuses on Zen teachings and how this can impact personal development. Zen is based on simplicity and, in this course, you will discover some of its foundational principles and learn how they can help you regain physical and mental mastery of your life. Free yourself of past hurt and painful misconceptions with this course to see the world - and yourself - in a brand new way.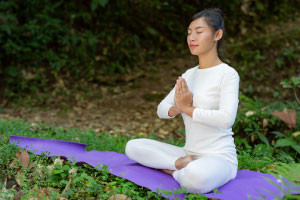 Duración

Horas

Accreditation

CPD
Description
Zen teachings can transform your life and help you see the world and yourself in a brand new way. Learn Zen in a simple, easy-to-understand format with no esoteric theory or outrageous claims!
The course begins by showing how Zen tools can transform virtually any area of your life. You will then learn the process of 'reprogramming' your mind so that you can live and be in the world in a way that brings you joy and serenity. You will also learn how to improve your mental concentration, boost healing and gain freedom from lingering misconceptions and old pain.
This course is taught by Prof Paul Cline, celebrity trainer of top therapists, CEOs and business owners. Cline has condensed over 35 years of learning into this one quick and easy course, so start this course now and gain a deeper understanding of how Zen can transform your life and let you see the world and yourself in a brand new way, today.
Inicio Curso Ahora