Microsoft Word 2010
Learn how to use the features and tools of Microsoft Word 2010 with this free Microsoft Word 2010 tutorial course.
Publisher:

Microsoft
This free online Microsoft Word 2010 course will guide you through the most useful and important features the program has to offer and will help users become familiar with the program. Microsoft Word is probably the most used productivity tool worldwide for word processing and document creation. Its feature sets, tools, ease of use, and overall power continues to increase in order to keep up with the evolving demands of the modern workplace.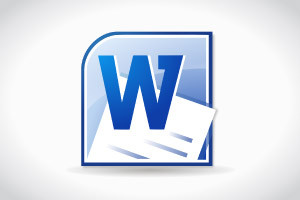 Duración

4-5 Horas

Accreditation

CPD
Description
This course begins by introducing the layout and interface of Microsoft Word 2010 including the Backstage view, the Navigation Panel for managing headings and finding objects and text as well as for updating page numbers and dates, the customizable Ribbon, text and image formatting options, live collaboration and cloud storage tools, and much more. The course will then teach you how to customize your workspace and create complex documents using Word 2010.

Updating your Word processing skills with this course will provide you with an excellent return of your time and energy. For those of you who have completed ABC IT, our comprehensive introductory computer course, the MS 2010 Word course is the perfect next step. Aside from learning the complete basic functions of Word 2010, you will also learn how to use keyboard shortcuts with Access Keys and Key Combos.   

This course will be of great interest to all Microsoft Word users who wish to increase their productivity and enhance their document presentation skills without increasing their workload. So take advantage of the free Microsoft Word 2010 lessons in this online course, improve your workplace productivity, and boost your computer skills today.
Inicio Curso Ahora
¿necesita Alguna Ayuda?
What are the best free online Microsoft Word courses?
How much does an online Microsoft Word course cost?