Ulysses by James Joyce
This free online course provides a detailed analysis of the stylistic features of the narratives in 'Ulysses'.
Publisher:

NPTEL
This free online course examines a seminal modernist novel - 'Ulysses' - which was written by James Joyce in the early 20th century. The novel, which describes a day in the life of Leopold Bloom, is made up of different temporal narratives or a series of different stories criss-crossing each other. This course will explore the narrative style employed by Joyce in a novel considered the first of its kind by many critics.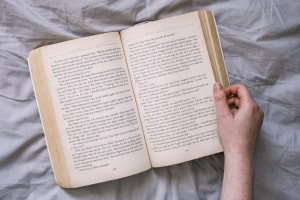 Duração

4-5 Horas

Accreditation

CPD
Description
This fascinating course kicks off with selected literary criticism of modernist and postmodernist fiction from the twentieth century. The focus is the novel 'Ulysses' written by the Irish author, James Joyce, and first published in book form in 1922. It is an interesting retelling of Homer's epic poem, 'The Odyssey' about the sailor, Odysseus. 'Ulysses' uses symbols, characters and places to connect the mythical narrative in 'The Odyssey' with the modern story. The plot centres on Leopold Bloom, Stephen Dedalus and Molly Bloom and describes a specific day (16 June 1904) of their lives in and around Dublin. Dedalus is also a character in Joyce's earlier semi-autobiographical work, 'Portrait of the Artist as a Young Man'. Leopold is a Jewish Irishman, who works in the advertising industry. Molly is his wife. The lives of these three central characters are linked loosely to the characters in Homer's epic: Telemachus, Odysseus and Penelope. This course will discuss the stylistic features used in the novel in detail and help you gain a better understanding of Joyce as an author. You will learn about Joyce's writing technique and his use of metaphors with the help of selected passages.
The material will take you through the themes of modernism - one of the recurring themes of twentieth-century fiction - that can be identified in this groundbreaking novel. Understand what the stream-of-consciousness technique is and how it has been used effectively by Joyce. See how the 'mindscape' or interior worlds of the characters and the landscape correspond with each other to produce the highly distinctive narrative style. 'Polyphony' and 'heteroglossia' are two very important features of 'Ulysses'. Heteroglossia means the presence of two or more expressed viewpoints in a text or other artistic work. Polyphony, in literature, is a feature of narrative writing that includes a diversity of simultaneous points of view and voices. As you go through the selected passages, you will notice many voices speaking together at the same time, which creates a sense of a chaotic, unstable sequence in Dublin. You will also learn about the use of metaphors and political influence: for example, a conversation with the milkwoman is explained as being quasi-mythical and political in quality.
Narration and kinship are very interestingly entangled and as you learn about these aspects, you will also understand that in this novel, it is difficult to map out the good from the bad, making it 'grey' in nature. References to different kinds of mortality, mysticism and profundity are talked about in a mechanical, almost flippant manner and this gives a dark, comic-like quality to the book. Study how Joyce foregrounds the body, physical sensations and the different kinds of bodily functions, and makes them a part of its realism. Another remarkable aspect of 'Ulysses' that this course highlights is Molly Bloom's soliloquy, which was radical for its time as Joyce gives voice to a woman who is a central character. Studying literature hones your analytical, creative and critical reasoning skills, and sharpens your ability to use language persuasively. Whether you are studying English literature or doing this course to broaden your mind, a thorough understanding of how narratives, characters and stylistic devices are constructed is helpful in careers connected to the arts, media, advertising, teaching, film and, naturally, creative writing.
Iniciar Curso Agora