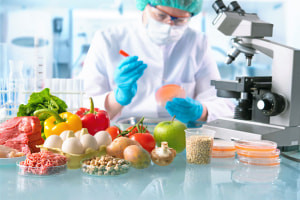 Segurança Alimentar e Higiene
-
Learners already enrolled
This Free Online Course Includes:
Hours of Learning
CPD Accreditation
Final Assessment
Start Course Now
COURSE PUBLISHER
Published by
-
Segurança Alimentar e Higiene
Este curso online gratuito ensina boas práticas de segurança alimentar e mostra você como gerenciar profissionalmente uma área de restauração.
A contaminação por alimentos pode levar a resultados desagradáveis, que vão desde...
A contaminação por alimentos pode levar a resultados desagradáveis, que vão desde doença grave até perda de negócios por uma roupa de catering ou restaurante. A contratação de alimentos, a manipulação, o processamento e o armazenamento devem ser realizados com o máximo de cuidado para evitar a contaminação e o spoilage dos alimentos. Este curso explica a contaminação de alimentos em detalhes e abrange as medidas, ferramentas e regulamentos para manuseio de alimentos com segurança e gerenciamento de uma área de cozinha higiênica.
Read More
In This Free Course, You Will Learn How To
View All Learning Outcomes
View Less
Complete This CPD Accredited Course & Get Your
Certificate

!
Certify Your Skills

A CPD accredited Alison Diploma/Certificate certifies the skills you've learned

Stand Out From The Crowd

Add your Alison Certification to your resumé and stay ahead of the competition

Advance in Your Career

Share your Alison Certification with potential employers to show off your skills and capabilities
Learner Reviews & Feedback For Segurança Alimentar e Higiene
View More Reviews
Back to course information
Learners Who Took This Course Also Enrolled In
Frequently Asked Questions
What are the core food safety measures to take?
Why is food safety and hygiene important in a catering area?
What skills will I develop in a food and safety hygiene course?
What is the best food safety and hygiene course?