SharePoint Online
This free online course introduces you to SharePoint and describes the essential functions of creating a website.
Publisher:

SimonSezIT
SharePoint is a Microsoft product used as a document management and storage system, but its usage differs between companies. This course details the various characteristics and uses of the SharePoint site. You will explore all the features needed to create lists, update files and edit them on SharePoint. Learn to import lists from Microsoft Excel or delete them on the site. This course is an asset to your CV and will help you advance your career.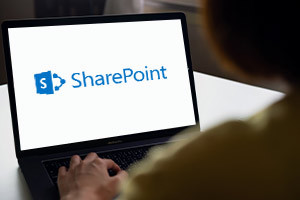 Durée

4-5 Heures

Accreditation

CPD
Description
The SharePoint platform is web-based and integrates well with Microsoft Office. This course presents you with accurate information on the working principles of using SharePoint. We explain and define the features and functions of the site tools. We guide you through specific information about the practice site and help you understand the roles and principles. What tools can I use on SharePoint? How can I edit the roles and permissions or work with lists? This course gives a clear outline to help you navigate these areas. For example, we will discuss the definition of creating a task list and the tools you will be using before teaching you to assess the various ways of adding and modifying lists.
Next, this course will instruct you on deleting list items. Discover the ways to correctly use the tools in SharePoint to understand list views and how to create and modify lists. Investigate how to import list data from Excel to SharePoint. Furthermore, you will learn the distinct varieties of ways to develop document libraries. Finally, learn how to upload documents and then modify and edit them. We will teach you how to work with metadata suitably, what tools help you edit and modify documents and finally how to implement version control on SharePoint.
This course will provide you with a better understanding of SharePoint, giving you clear and precise methods to apply it in your working field. Have you considered expanding your knowledge of SharePoint? This course is excellent for anyone building cooperation in their organisation or team leaders and managers who want to increase their understanding of the SharePoint platform. So begin today and advance your knowledge of this online site.
Démarrer le cours maintenant