Introduction to Aircraft Design
Master the procedures and technological aspects of aircraft design in this free online aerospace engineering course.
Publisher:

NPTEL
This free online introductory course on aircraft design lays out the essential procedures and mechanisms involved in designing an aircraft. We go through the principles of aerospace science and engineering, which form the foundations of aircraft layout and configuration. We examine the specifications of various aircraft components, the purpose of airworthiness regulations and other important technical considerations.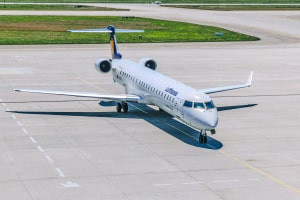 Durée

1.5-3 Heures

Accreditation

CPD
Description
This free online aerospace engineering course shows you how manufacturers go about designing an aircraft by developing suitable layouts and configurations that match the market's requirements. We consider how major factors like military operations, technological advancements and airworthiness regulations determine aircraft design specifications. The course takes you through the processes and stages involved in aircraft manufacture.
We then establish the relevance of the radius of spiral design, requirements capture and the corresponding quality function deployment tool, which is used to determine customer satisfaction. We study the seven steps for making a 'house of quality' chart that is used to plan projects and provide illustrations and examples. We go on to demonstrate how technical responses affect customers' needs by linking them in the 'relationship matrix'.
Any aspiring aeronautical engineer must know how the key design features of an aircraft are converted into performance parameters via standardized templates. This course suits anyone interested in pursuing a career in aeronautical or aerospace engineering. It can even help if you are passionate about flying and the mechanics of flight. Humanity has been flying for a century and has yet to reach its limits so sign up to acquire a skill that can unlock your future.
Démarrer le cours maintenant