Diploma in Health Studies
Learn about important global issues affecting diet, nutrition, and women's health with this free online course.
Publisher:

XSIQ
This free online Diploma in Health Studies course will give you a comprehensive understanding of diet and nutrition, important global health-related subjects, and their impacts worldwide. With poor health and diet issues continuing to affect millions of people around the world, this knowledge can be of great assistance to you and the people you care about. So, enrol today and learn about something really meaningful in just a few short hours.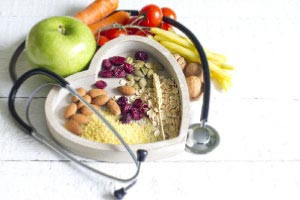 Durée

10-15 Heures

Accreditation

CPD
Description
This health studies course will give you a clearer understanding of healthcare and global health practices. You will first learn about macronutrients such as carbohydrates, proteins, and fats as well as the various minerals that the body needs. Here, you gain a strong understanding of what these nutrients are and where they come from. You will also study the dietary needs of an individual and the recommended ratio of fats, carbohydrates, and proteins in a healthy diet.

Next, you will learn about the process and stages of human development, the factors that affect it over a lifetime, and how it is measured. You will also study how family and community resources affect the development of an individual over their lifetime. The course will then discuss global health issues, including HIV and AIDS and the common misconceptions about these diseases.

By taking this free health studies course, you will gain a much stronger understanding of the considerations you need to make when deciding what to eat. This simple course is ideal for students, health professionals and volunteers, those involved in community work, and for anyone with an interest in global health issues. They say that you are what you eat. Check out this course today, and learn how to improve your health in no time.
Démarrer le cours maintenant