Minimalist Lifestyle – Simplify Your Life!
Learn how to be happier, boost productivity, minimalize and simplify your life with this free online lifestyle course.
Publisher:

Advanced Ideas
In this free online course on the minimalist lifestyle you will learn how you can transform your life by simplifying it. This self-help course will show you how to live your life more joyfully and with more freedom by learning that "less is more." Study the art of escaping everyday stress and sacrifices for things that may not be entirely necessary and provide yourself with more peace of mind.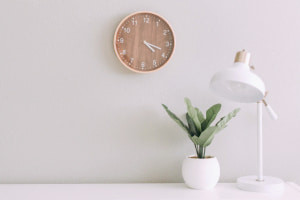 Duración

1.5-3 Horas

Accreditation

CPD
Description
Take the first step to a more mindful and stress-free you with this free online course that starts off teaching you the concept of "less is more" and how this style of living can greatly enhance your life and increase your serenity. You will learn how to free yourself by reducing your need for "things". Most people spend a huge chunk of their lives working extra hours in stressful jobs, simply to have the cash to buy a bunch of "things" that they don't need and have no real value and you will explore how society and the media influence us to believe that obtaining "things" is the ultimate goal in life - when the true goal is actually happiness. This minimalist course then goes on to discuss the basic concepts of minimalist living and its many benefits such as the reduction of living expenses and financial stress along with which techniques you can use to achieve it.
In the second section, we will also show you practically how to get started with the minimalist lifestyle and how to handle any challenges you may encounter along the way. One of the many goals of this training is to make the process fast, simple and easy for you. Students will be taught how to live a minimalist lifestyle at home and at work, both which offer their own unique challenges. Delve into specific minimalist philosophies and ideas and importantly how to apply them in your personal life. Students will be taught how to create the ideal balance in their minimalist lifestyle, while conquering any minimalist lifestyle challenges. This section also provides additional content and tips on how to start living the minimalist lifestyle the right way as well as how to ease the transition to this new way of living.
If you want to free yourself from the inherent pursuit of material things and free up more of your time for living, then this is the perfect course for you. If clutter is an issue for you, this training will help you "declutter" using specific systems, techniques and strategies that will make it faster and easier. Start using these techniques and strategies today, and have a better life tomorrow.
Inicio Curso Ahora