Fundamentals of Blockchain and Bitcoin
Learn the guiding principles, and inner workings of Blockchain Technology and Bitcoin; in this free online course.
Publisher:

Sonar Systems
In this free online course, you will learn about the fundamental concepts of Blockchain and Bitcoin. You will learn about the factors that necessitate the use of Blockchain; such as its decentralization and distribution, as well as the inner workings of Blockchain technology. You will also learn about the importance of the Bitcoin cryptocurrency, and the elements needed for its use, such as wallets, exchanges, mining, pools, and much more.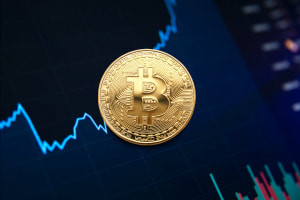 Duración

3-4 Horas

Accreditation

CPD
Description
This short, free, online course covers the concepts of the use of Bitcoin and Blockchain Technology. It begins with a detailed introduction to Blockchain technology; explaining its most important features – decentralization and distribution. It then goes on to explain some of the inner workings of the technology, and relevant elements like Hashes, Blocks, Merkle Trees, and Ledgers. The first half of the course contains a brief history of Blockchain, an overview of its advantages, and an introduction to cryptography and cryptocurrencies.
The second half of the course begins with a detailed explanation of Bitcoin and a comparison with regular/fiat currencies. This is followed by an outline of the advantages and disadvantages of the currency, as well as an explanation of the mining/creation process. It goes on to explain how to use Bitcoin, the factors that determine its price, and services like wallets and exchanges, that facilitate its use. The course concludes by distinguishing between Bitcoin and Bitcoin Cash, explaining the limitations of the verification system, and steps proposed to remedy those problems.
Bitcoin, similar cryptocurrencies, and Blockchain have become increasingly popular, as their advantages over fiat currencies have become increasingly popular. This course goes into detail to explain the inner workings, guiding principles, and the factors that have contributed to the creation and increasing adoption of the technology, and the resulting currencies. It also explains how to get started with the use of Bitcoin, and other currencies. Start now and gain useful understanding of cryptocurrencies and Blockchain in 3 hours.
Inicio Curso Ahora