Effective Bookkeeping and Payroll
Learn about bookkeeping and payroll and the factors involved like taxes and budgeting with this free online course.
Contabilidad
Gratis
This free online course teaches students about effective bookkeeping and payroll. Students will learn about accounting for a company. They will also learn about taxes during payroll. This payroll course will cover budgeting and budgeting strategies, and also goes into detail on topics such as subsidiary ledgers and special journals. So, why wait? Start this course today and learn about effective bookkeeping and payroll.
Take this certificate on your own.
Start now and learn at your own pace.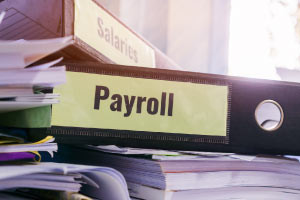 Description
This course, Effective Bookkeeping and Payroll, will provide you with an understanding of bookkeeping and payroll. You will learn the principles of bookkeeping and internal controls. You will be able to explain subsidiary ledgers and special journals. You will also learn about reconciliations as well as correcting entries.
This course then explains sales tax, different state taxes, and their impact of payroll. You will learn about budgeting and effective budgeting strategies for your company. You will also learn about accounting for merchandising and accounting for cash. The course will cover partnerships and corporations as well as accounts receivable and bad debts. Students will also learn all about interim profit vs loss.
This course then wraps up with preparing to close the books and transitioning to closing the books at the end of the year. You end the course by learning all about cash flow as well as the indirect method and the direct method. By taking this course you will learn the necessary knowledge and skills needed to effectively manage payroll and fiances in a company. So why wait? Start learning today.
Inicio Curso Ahora
Learning Outcomes
Having completed this course, you will be able to:
-Evaluate payroll for salaried and hourly employees.
-Outline an effective budgeting strategy for a fiscal year.
-Arrange Subsidiary Ledgers and Special Journals.
-Describe the relationship in a business partnership.
-Outline cash flow from operations, investing, and financing.
-Explain GAAP and how these principles come into play in bookkeeping
-Categorize and organize accounts receivable to ensure payments are organized and received.
Certification
Todos los cursos de Alison son gratuitos. Para superar un curso con éxito tienes que lograr una marca del 80% o superior en la Evaluación. Agrega valor a tu logro adquiriendo el Diploma o Certificado oficial de Alison.

Obtener el documento oficial de Alison is una buena forma de compartir tu éxito. Además es:
Ideal to include with CVs, job applications and portfolios
A way to show your ability to learn and achieve high results
Todos los diplomas están disponibles para comprar a través de la tienda. Para más información sobre la compra de Alison Diplomas, por favor visite nuestras
Preguntas frecuentes
. Si decide no adquirir el Diploma de Alison, todavía puede demostrar su logro compartiendo su Registro de Learner o la Verificación de Logros de Learner, ambos accesibles desde su
Tablero
. Para más detalles sobre nuestros precios del Diploma, por favor visite nuestro :precio.