Free Online Aprendizado Britânico Courses
Employers and job seekers are quickly spotting the benefits of apprenticeships. The UK government offers grants to encourage companies to go down this route, as part of its Plan for Jobs. The aim is to deliver those skills employers and the economy need to grow. If you want to get onto the career ladder, there is likely to be an app…Read More Employers and job seekers are quickly spotting the benefits of apprenticeships. The UK government offers grants to encourage companies to go down this route, as part of its 'Plan for Jobs'. The aim is to deliver those skills employers and the economy need to grow. If you want to get onto the career ladder, there is likely to be an apprenticeship to suit you. You may be a school leaver, aiming for an Intermediate or level 2 apprenticeship which is the equivalent of GCSEs. An Advanced apprenticeship at level 3 is the ticket if you want the equivalent of 2 A levels. These are the most popular apprenticeships. For those who don't want to go to university but want to train for one of the professions while earning, Higher apprenticeships (level 4, 5, 6 and 7) are the equivalent of a foundation degree or higher. There are apprenticeships in everything from adult care to zookeeping. It's not surprising that women are almost as likely as men to take up apprenticeships in the UK. Popular fields include health and social care, business administration, retail and commercial and the traditional trades like construction, plumbing and electrical. Our UK Apprenticeships Hub features a selection of theory courses but if you don't see what you are looking for here, explore the rest of Alison.com. With over 3,000 courses, all completely free, and more being added every day, there is every chance we will have what you need. Alison's free online courses are accredited by the independent UK body CPD. All you need to do is register your Alison account, enrol in the course you want to do and take the first steps up that ladder.  …Read Less
0 Free Courses
0 Learners
0 Certificates & Diplomas Earned
Benefits Of An Alison Certificate
Certify Your Skills

A CPD accredited Alison Certificate certifies the skills you've learned

Stand Out From The Crowd

Add your Alison Certification to your resumé and stay ahead of the competition

Advance in Your Career

Share your Alison Certification with potential employers to show off your skills and capabilities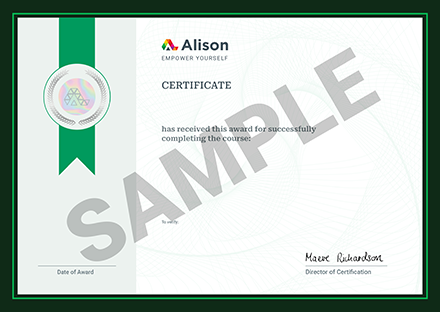 Start Learning
Explore Courses
By Category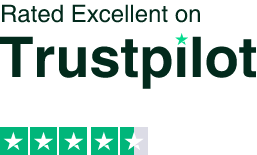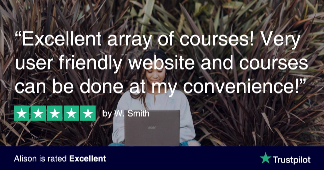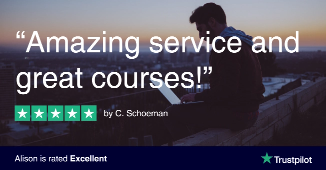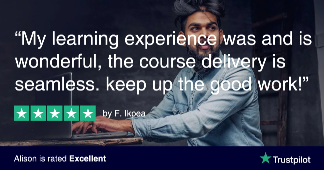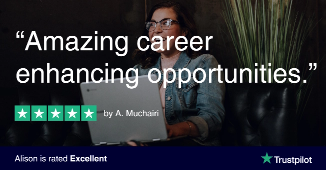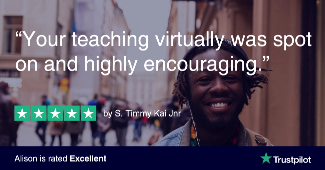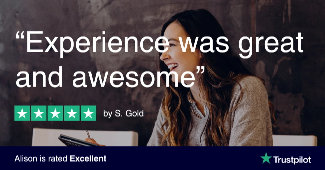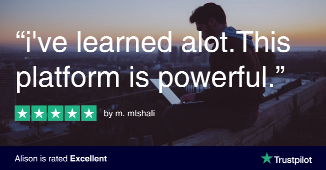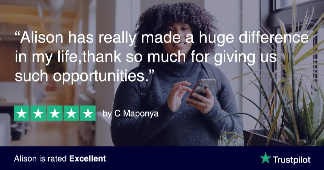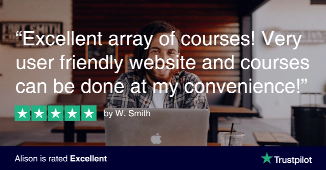 4,500+

free courses

30 million+

learners

6 million+

graduates

195

countries
Articles & Blogs
Não Tem Certeza Por Onde Começar?
Qual é o seu principal objetivo na Alison?
Frequently Asked Questions
Do apprentices have to study?
How long do apprenticeships last?
How much do apprentices get paid?
What rights do apprentices have?
Can I employ a student as a part-time apprentice?
Can you get an apprenticeship at 15 in the UK?
What happens at the end of an apprenticeship?