This article was originally published in the Sunday Independent - March 29th 2020
Ireland based Alison is positioned well among the largest free learning websites. Alison is particularly popular in developing nations, with "Bottom of the Pyramid" workforce learning and upskill requirements.The advertisement image below shows Alison as part of a promotion for a Telecoms company data broadband advertisement in Papua New Guinea, March 2020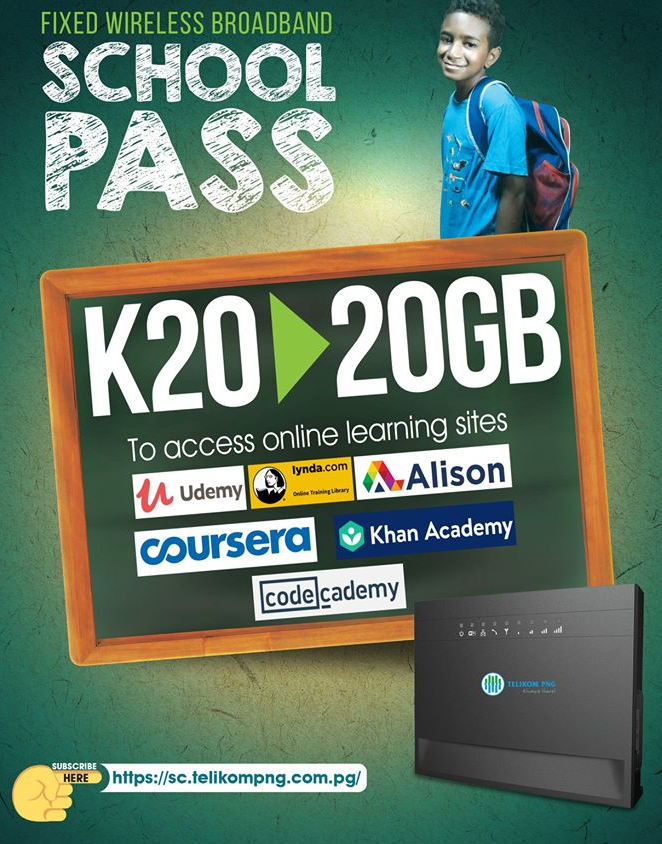 Galway online-learning firm Alison.com plans to almost double its workforce there and double its number of courses to 3,000 after a recent undisclosed investment to boost its growth.
Some of the financing was also used to buy out former shareholders, the Sunday Independent understands.
Founder Mike Feerick said the firm had seen a five-fold increase in traffic to its website, which is one of the 5,000 most popular in the world.
The trend is in keeping with the online-learning boom that has benefited similar firms worldwide, as a result of the Covid-19, he added.
Alison.com has over 14 million registered members worldwide, including 200,000 here, and offers more than 1,500 free online courses.
Currently employing 55 people, it will hire up to 25 new recruits, for roles here such as marketing, data analytics, front and back-end engineering.
Declining to comment on any deals with former shareholders, Feerick added that he hopes to raise a significant financing round - ideally from social impact investors - within the next 12 months to continue growing what he described as a for-profit social enterprise. Valuations of edtech firms have increased in recent months.
He said that having set up the firm in 2007, more than two million people had graduated from the courses, which are especially popular with lower-skilled and blue-collar workers.
Among its most popular are Microsoft Excel, touch typing, project management and English language courses.
The firm - which also has offices in South Africa, Nigeria and Mumbai, India - makes its money from both advertising and selling graduation certificates.
With the help of medical professional members, it previously created courses to educate global audiences about the SARS, swine flu and ebola epidemics. A course about the coronavirus has been transmitted into more than 50 languages.