R Programming for Data Science
This free online R course teaches you the basics of R Programming and how to use it in your data science career.
Publisher:

Mohammed Barakat
Learn the various methods and functions of the R programming language in this free online course and the role it can play in the field of data science. You will learn the fundamentals of data science, key topics on R such as data types and structures, functions and methods, packages, getting and cleaning data, plotting data, and data manipulation as well as a practical real-world task where you will get to apply your learning.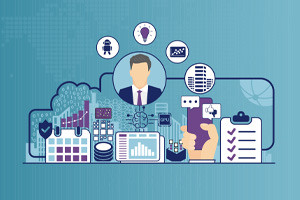 Durata

6-10 Oras

Accreditation

CPD
Description
This R programming tutorial provides an overview of data science and how R language with its methods and functions is a primary tool to learn in the field of data science. The course starts by demonstrating the importance and advantages of R language and key R themes necessary to understand as a basis for learning R such as data types, variable assignment, arithmetic operations, vectors, matrices, factors, data frames and lists. 

Your studies also includes how to work with and process data in and for the R environment and the dplyr package is one of the tools that you will be taught how to use. Some other key elements of this data science with R course covers Big Data, the complexities of R language, and the RStudio software that you will use to code. There are many exercises and practical demonstrations that allow you to see the functions and applications in practice in order to further your understanding. 
The ever-increasing size of global data coupled with the prominent need to extract insightful information from it necessitates learning analytical programming languages such as R. This course paves the way for beginners to start using R in real life analysis and analytics tasks, and research projects to enable a fact-based decision-making process. The valuable skills you will learn by enrolling in this course has far-reaching applications in business and with the availability of data in the modern world, can ensure that you have a sustainable, progressive career in the field of data science into the future.
Inizio Corso Ora