Music Theory: Instruments and Rhythm
Learn to identify different rhythms and instruments in a piece of music with this free online music theory course.
Publisher:

Open Yale Courses
This free online music theory course teaches you about Instruments and Rhythm. Becoming a skilled and versatile musician takes more than just learning how to play an instrument, you must improve your musical abilities by listening and understanding, and with constant practice. In this course, you will learn about music theory, instruments, and rhythm which can help you improve your listening skills and become familiar with basic musical rules.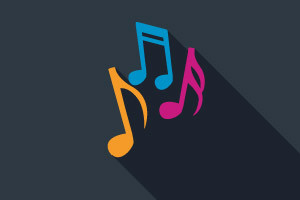 Durata

1.5-3 Oras

Accreditation

CPD
Description
This free online music theory course will first introduce you to different musical instruments and playing techniques. You will then learn how aspects of classical music can be applied to other genres of music. You will also study the differences between motives and themes, the fundamentals of rhythm, musical notation, and the meaning of different musical notes. You will also learn how to identify meters in musical excerpts including counting measures and musical dictation.

You will then learn how to identify rhythm in different genres of music such as jazz, pop, and classical music, as well as learn the most common types of format in pop music including intro, verse, chorus, and outro. The music theory course will cover rhythm and melody, major and minor chords, tremolo, pizzicato, and vibrato. Finally, you will study tempo and syncopation, polyphony, monophony, and homophony.

Every great musician understands the importance of expanding one's musical knowledge and skills. This course will develop your listening skills and teach you everything you want to know about instruments and rhythm. It is perfect for professional and amateur musicians who are always on the lookout for new things to learn. So, check out the course today, and enhance your music listening skills in just a couple of hours!
Inizio Corso Ora