Introduction to CCTV Systems & AutoCAD Layouts
In this free online course, learn about CCTV systems' basic components and how to develop these system plans in AutoCAD.
Publisher:

Er Sadiq Hussain
In this course, learners will be introduced to CCTV systems - what CCTV is, the purpose of adopting this security system and the basic components of the system. You will learn about each component of CCTV, notably types of cameras and their applications and uses. Following on from this you will explore video recorders, display units and types of cables for signal transmission. Finally, you will study how to develop CCTV system plans in AutoCAD.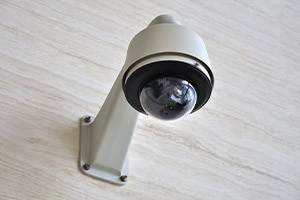 Durata

1.5-3 Oras

Accreditation

CPD
Description
In this course, we will introduce you to the CCTV system. CCTV stands for closed-circuit television and is generally known as video surveillance. Mainly CCTV system is used for the protection of humans, assets and properties. Many offices, hotels, schools, restaurants, banks, and homes rely on CCTV for protection. While the security system may not prevent crime, it certainly decreases the chance of rimes occurring. CCTV systems allow users to keep an eye on nearby activities. Live footage is the primary feature of CCTV systems wih the secondary being the recording and storing of this footage onto hard disks. This way, you can take advantage of securing the premises in real-time as well as reviewing recorded footage.
In this course, we offer a basic introduction of CCTV system, what the purposes of this security system are, how the system protects human lives, assets and properties. After this introduction you will learn about the basic components of the CCTV system and how they are interconnected to perform a desired operation. In this component section, learners will also be introduced to the different types of cameras, how they work, their applications and their uses. After completing the cameras, next you will be introduced to video recorders, their benefits, types of video recorders and their applications. Following this, we will study the display units of the CCTV system and then finally the transmission cables, which are used to transmit captured video signals from cameras to the video recorders. Points about these cables will be discussed, such as types of different cables and important points related to their installation. On completing the theoretical part of this course next the learner will learn about the drafting of CCTV system plans in AutoCAD. This includes how to draw CCTV system legends and create the plan in AutoCAD.
With the expertise acquired in this course, you will have the basic introduction to the workngs of a CCTV system, along with an understanding of the various system components and how to draft the system in AutoCAD software. This course will help you to deeper comprehend the security system industry - a growing industry in today's age. Why wait? Learn the basics of the CCTV system today with this free online course.
Inizio Corso Ora