Beginners Guide to Microsoft Word
This free online course will teach you how to use the various Microsoft Word options to their maximum potential.
Publisher:

JM Ekhteyari
Even though Microsoft Word offers hundreds of valuable functions, most of us only use a small portion of them. Consider how much simpler our daily work would be if we used even a fraction of Word's features. This course will introduce you to the world of MS Word by demonstrating how to do more work with less effort. Use the suggestions in this course to your advantage and learn how to use Microsoft Word successfully.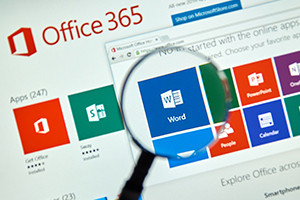 Durata

5-6 Oras

Accreditation

CPD
Description
This course aims to teach you how to to create and manage documents in a professional manner. It starts by illustrating the most basic Microsoft Word option. You will learn the different methods of launching the program and the option of the start home page. Also, you will discover how to open an existing file or create a new or black template. We will then describe how recovering unsaved files can be a valuable alternative. Understanding the MS Word interface allows you to manage different options and use them properly. Next, you will discover how the file menu enables you to create new documents, open existing documents, save your newly created or updated document and manage print settings.
The following section explores the home menu. You will learn how to manage clipboards, cut, copy and paste. Also, you will discover how to customize font and paragraphs and modify font styles. The insert menu allows you to add multiple items to your document. You will learn to insert and format a cover page, blank page, and page break. Next, we will illustrate the different methods of inserting tables. In addition, you will explore the table design and its layout. Subsequently, you will master the MS word tables by using an example of making an invoice, certificate, attendance, and CV. The course then explains how to insert a picture, shape, and Smart Art. You will conduct a template analyzing demonstration to learn how to choose and customize the ideal template for your purposes.
The final section of the course describes how to use the built-in option. You will learn using the Windows tool to take a screenshot, link and bookmark objects, add cross-references and comments. We will also depict the ways of adding a header, footer, text box, and symbols. Next, you will learn to customize the document colour, fonts, page background, border. It will include an explanation of page setup, paragraph indent, citations, tables of figures, footnotes, and endnotes. Follwing that, you will discover how to adjust the display, save and advance settings. Also, you will learn how to personalize the ribbon and quick access toolbar. Finally, we will walk you through Microsoft Word's new features, draw, and developer menu. Sign up for this course now to start benefiting from the insights in this course and putting them to work for you.
Inizio Corso Ora