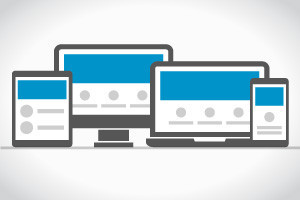 Introduction à la conception réactive à l'aide du cadre d'amorçage
-
Learners already enrolled
This Free Online Course Includes:
Hours of Learning
CPD Accreditation
Final Assessment
Start Course Now
COURSE PUBLISHER
Published by
-
Introduction à la conception réactive à l'aide du cadre d'amorçage
Apprenez à utiliser Bootstrap pour créer un site Web réactif pour les ordinateurs de bureau, les tablettes et les téléphones portables en quelques heures seulement.
Ce cours gratuit en ligne Bootstrap vous approurez comment vous pouvez utiliser Boots...
Ce cours gratuit en ligne Bootstrap vous approurez comment vous pouvez utiliser Bootstrap pour surcharger votre design web dans l'environnement de développement de Visual Studio. Bootstrap est le plus populaire des cadres HTML, CSS et JavaScript utilisés pour le développement d'un premier projet mobile réactif aujourd'hui, et avec une bonne raison. Dans ce cours, vous allez apprendre les composants et les thèmes Bootstrap sur votre site web, il est utilisé dans le développement de sites web, et plus encore !
Read More
In This Free Course, You Will Learn How To
View All Learning Outcomes
View Less
Complete This CPD Accredited Course & Get Your
Certificate

!
Certify Your Skills

A CPD accredited Alison Diploma/Certificate certifies the skills you've learned

Stand Out From The Crowd

Add your Alison Certification to your resumé and stay ahead of the competition

Advance in Your Career

Share your Alison Certification with potential employers to show off your skills and capabilities
Learner Reviews & Feedback For Introduction à la conception réactive à l'aide du cadre d'amorçage
View More Reviews
Back to course information
About Your Alison Course Publisher
- Alison Stats
- Alison Stats
- Learners
- Courses
- Learners Have Benefited From Their Courses
Read More
More Free Online Courses by This Publisher
Learners Who Took This Course Also Enrolled In
Frequently Asked Questions
What are the best free online Bootstrap courses?
How much does an online Bootstrap course cost?