Gmail: From Distraction to Productivity
Learn about Gmail and its associated apps and become more productive and organized in this free online course.
Publisher:

JM Ekhteyari
Gmail is easy to use and secure. But are you making the most of it? While Gmail has an easy-to-use interface, it has many settings and options. How does learning only about the important ones sound and not the irrelevant ones? And how about focusing on the ones that lead to less distraction and more productivity? So, grasp the basics of productivity using Gmail and associated wisdom like how to send the best emails. End the distraction!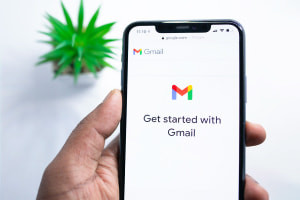 Durée

3-4 Heures

Accreditation

CPD
Description
Gmail is a popular email service. But, even if you haven't heard of it or used it, there is a step-by-step lecture so you can register for it and follow along. The course begins by illustrating the basics of using email; composing an email, managing the signature, and using spell-check. After that, you will find out how to create a google account, set up a profile picture, and get a quick tour of the Gmail interface. You'll also learn about the core options, the main toolbar, and inbox settings before looking at some of the quick settings (theme, reading range, conversation view). The first section concludes with Gmail productivity strategies, including using advanced search, creating filters, and utilizing associated google apps.
The next part starts by introducing google settings. Whether your goal is to create a signature or autoreply, manage notifications, or your account, it is all inside Google settings. At this time, you will pick up email best practices. You will discover secret strategies to make email communication fun and distraction-free. Lastly, you cannot overlook security. You will know the vital aspects of good password creation and how to use the LastPass app to increase security even more.
After completing the course, you will never use an email service the same way again. And you will know about settings and possibilities that very few have seen, let alone utilized. By mastering Gmail and the tips to make email a productive endeavour, you will be on your way to more success in your personal and business ventures!
Démarrer le cours maintenant